"What happens when the dead won't stay dead?"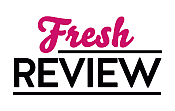 Reviewed by Amber Keller
Posted February 7, 2014

Queenie caused her family much grief when she was alive, and now that she's dead, many of them are relieved. Yet Queenie didn't want to die and she will do anything to live again. Anything - even if it entails possessing her eight-year-old great-niece, Rowan. First, she haunts Rowans' dreams, possessing her slowly. We watch as Rowman is drawn into an evil darkness. Will Rowan be saved in time?
Published originally in 1988, THE INFLUENCE is a quiet yet frightening tale of possession, complete with a gothic setting that sets the mood effectively. The story is macabre and menacing, growing in intensity and fear as the pages turn. Author Ramsey Campbell's works have the ability to stay with you for awhile after reading, and this one certainly did.
Here he takes an ordinary family and puts them in a not so ordinary situation. Now they must figure a way to overcome it and survive, as well. No easy feat. The most prevalent theme here is death, and it explores it through Campbell's unique viewpoint. Campbell is known for his frightening works, and there are many notable ones here. Pick this one up today for a scary, thought provoking read.
SUMMARY
Sometimes evil refuses to die.
Rowan's great-aunt Queenie is dead. After all the misery she caused her family while she was alive, most of them are secretly relieved. But Queenie did not want to die, and she will do anything to live again...including possessing young Rowan. She haunts the child's nightmares, taking her over bit by chilling bit. As her soul is drawn inexorably into a cold darkness, can Rowan hope to reclaim her life from the evil dead?
---
What do you think about this review?
Comments
No comments posted.

Registered users may leave comments.
Log in or register now!