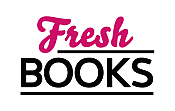 October ushers in great books with holiday themes!
"Now that you've made it home, can you survive the madness that surrounds you?"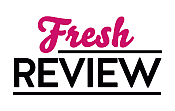 Reviewed by Amber Keller
Posted January 18, 2014

Morgan Carter has made it home, but the worst is yet to come. Morgan's years of preparedness for emergency situations didn't prepare him for his neighbors or the community's response to the devastation and loss of supplies. Now Morgan must fight to keep his home secure.
SURVIVING HOME fast, fast, FAST read. It's a story that hooks you from the beginning and part of this is because it certainly could be a reality. The survivalist theme is growing in popularity with books like One Second After and popular television shows like Revolution sharing the same theme.
The book serves to get you thinking about how you would handle this kind of situation (and pray that it never happens). The story continues with main character Morgan Carter, now reunited with his family, but society has grown desperate. This second book in the series flowed smoothly from the first. Be aware that there is some language in these books, but to me it wasn't excessive and didn't detract from the story or dialogue. There is a warning on the book stating this and for the violence. Besides, if the world was falling apart around you, would you really care about what kind of language you were using as you struggled to survive? I am looking forward to the next book in the series.
SUMMARY
No electricity. No running water. No food. No end in sight. If life as you knew it changed in an instant, would you be prepared?

In A. American's first novel, Going Home, readers were introduced to Morgan Carter, the resourceful, tough-as-nails survivalist who embarks on a treacherous 250-mile journey across Florida following the collapse of the nation's power grid. Now reunited with his loving wife and daughters in this follow-up to Going Home, Morgan knows that their happiness is fleeting, as the worst is yet to come. Though for years Morgan has been diligently preparing for emergency situations, many of his neighbors are completely unready for life in this strange new world—and they're starting to get restless.

With the help of his closest companions, Morgan fights to keeps his home secure—only to discover shocking information about the state of the nation in the process.

Fans of James Wesley Rawles, William R. Forstchen's One Second After, and The End by G. Michael Hopf will revel in A. American's apocalyptic tale.
---
What do you think about this review?
Comments
No comments posted.

Registered users may leave comments.
Log in or register now!