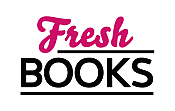 August reads to excite you
"When Life is Falling Apart Will The Sudden Appearance of a Gaurdian Angel be the Answer"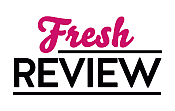 Reviewed by Amber Keller
Posted January 7, 2014

Young Adult Suspense | Young Adult Paranormal
Jenna Samuels keeps a diary. She's been having a very bad year her father is gone, her mother is depressed and stays hidden away in her room. Her older brother, Casey who, is working two jobs to try and take care of the family, stays stoned even though he means well. Now Jenna is sick. After she collapses, her brother rushes her to the hospital and has a car wreck. Jenna wakes up in the ER with Casey by her side, but he's different. He looks good now. Soon after, Jenna finds out that she's being poisoned, and her brother didn't survive the wreck. Casey is now an angel who is back to help her find out who's poisoning her.
This is a YA, so it is geared for teens. I can see this in the language and daily activities of the characters. It's not a bad thing, but if you know a certain teen who might like a new book to delve into, they might find this one interesting. Also, any teen who's dealing with an absent father might like it, as well. Considering the idea of a brother who becomes a guardian angel, I think most of their exchanges are pretty realistic. There was also a good amount of humor in it to offset the more serious theme of death and dying. Also, a good element to have in YA.
The setting of small town Texas was pretty neat. I have never been to this area of the United States, so I can't speak to the accuracy, but it felt believable. There's no real romance going on in this one and I think it was a good choice. All too often romance is one of the biggest themes, if not the central theme, of YA. Here we have a young girl, a broken family, and a brother who is trying desperately to take care of her as he's the last relative around able to do so. It's endearing. If you like paranormal YA, or know a middle or high schooler who does, give THE SWEET DEAD LIFE a try.
SUMMARY
\"I found out two things today: One, I think I\'m dying. And two, my brother is a perv.\"

So begins the diary of 14-year-old Jenna Samuels, who is having a very bad eighth-grade year. Her single mother spends all day in bed. Dad vanished when she was eight. Her sixteen-year-old brother, Casey, tries to hold together what\'s left of the family by working two after-school jobs—difficult, as he\'s stoned all the time. To make matters worse, Jenna is sick. When she collapses one day, Casey tries to race her to the hospital in their beat-up Prius and crashes instead.

Jenna wakes up in the ER to find Casey beside her. Beatified. Literally. The flab and zits? Gone. Before long, Jenna figures out that Casey didn\'t survive the accident at all. He\'s an \"A-word.\" (She can\'t bring herself to utter the truth.) Soon they discover that Jenna isn\'t just dying; she\'s being poisoned. And Casey has been sent back to help solve the mystery that not only holds the key to her survival, but also to their mother\'s mysterious depression and father\'s disappearance.
---
What do you think about this review?
Comments
No comments posted.

Registered users may leave comments.
Log in or register now!