"Brilliant Sequel Overflowing with Action"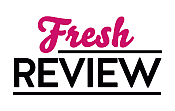 Reviewed by Samantha R
Posted January 1, 2014

Yukiko has done it. She has killed the tyrant whose oppressive rule is now over, leaving the land in chaos. Allies are still forming while enemies are still on the loose and eager to attack. In one of the worst times possible, Yukiko also realizes that her powers are growing out of control, and she must leave to find a solution both to her problem and the nation's.
Jay Kristoff created a breathtaking book in STORMDANCER, and he now creates an even more engaging read with KINSLAYER. KINSLAYER picks up pretty soon after STORMDANCER leaves off, and it keeps on going with an action packed battle. The world building in this book is alive and further thriving with the descriptions of the battles and the scenery. It captures you from the first page and continues till the very last. It is truly a piece of excellent fantasy and steampunk that take the best elements and soar with them.
Basically, almost everything about this book takes my breath away. Yukiko, Buruu, and Kin have so much thrown at them in this book: betrayal, romance, death, destruction, and life. Seeing each character react and respond to the situations is mesmerizing. It is rare that I feel so connected with the characters, especially when told in third person, but the detail gone into showing how they feel in their actions and dialogue is superb. This works especially well with the new character additions that mold the story further and give it a shocking depth that I didn't see coming. Jay Kristoff writes with a skilled voice and crafts an artful plot that will attract many readers.
In between all the lip-biting battle scenes, excruciating heart breaking moments, and suspenseful drama interludes, one of my favorite parts sticks out, and that is Buruu's humor. Buruu is absolutely hilarious in a world full of serious people and wars. His thoughts will make you laugh over and over, and provide an excellent comic relief to the harshest of scenes. He may take the prize for being my favorite character.
I absolutely love this book and love this series. I can easily see readers who like fantasy, steampunk, and who liked the Eragon series diving into this series and becoming just as hooked as I am.
SUMMARY
Kinslayer is Book Two in Jay Kristoff's critically acclaimed Lotus War series that began with Stormdancer, featuring an unforgettable heroine and a stunningly original Japanese dystopian steampunk world
A SHATTERED EMPIRE
The mad Shōgun Yoritomo has been assassinated by the Stormdancer Yukiko, and the threat of civil war looms over the Shima Imperium. The toxic blood lotus flower continues to ravage the land, the deadlands splitting wider by the day. The machine-worshippers of the Lotus Guild conspire to renew the nation├»┬┐┬Żs broken dynasty and crush the growing rebellion simultaneously - by endorsing a new Shōgun who desires nothing more than to see Yukiko dead.
A DARK LEGACY
Yukiko and the mighty thunder tiger Buruu have been cast in the role of heroes by the Kag├»┬┐┬Ż rebellion. But Yukiko herself is blinded by rage over her father├»┬┐┬Żs death, and her ability to hear the thoughts of beasts is swelling beyond her power to control. Along with Buruu, Yukiko├»┬┐┬Żs anchor is Kin, the rebel Guildsman who helped her escape from Yoritomo├»┬┐┬Żs clutches. But Kin has his own secrets, and is haunted by visions of a future he├»┬┐┬Żd rather die than see realized.
A GATHERING STORM
Kag├»┬┐┬Ż assassins lurk within the Shōgun├»┬┐┬Żs palace, plotting to end the new dynasty before it begins. A waif from Kigen├»┬┐┬Żs gutters begins a friendship that could undo the entire empire. A new enemy gathers its strength, readying to push the fracturing Shima imperium into a war it cannot hope to survive. And across raging oceans, amongst islands of black glass, Yukiko and Buruu will face foes no katana or talon can defeat.
The ghosts of a blood-stained past.
---
What do you think about this review?
Comments
No comments posted.

Registered users may leave comments.
Log in or register now!