"Be prepared to be blown away by REAVER!"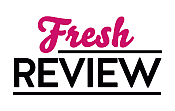 Reviewed by Annie Tegelan
Posted December 18, 2013

In this highly anticipated novel from Larissa Ione, Reaver the angel finally gets his story told. A character whom readers have adored from the very beginning of this series, Ione has the tough task of meeting very high reader's expectations for this beloved character. An epic story from start to finish, REAVER impressed me with its twists and turns, its timeless love and the trademark snark that makes this a not to be missed book.
As book five in the Lord of Deliverence series, it's highly recommended to read the series in order. Since there are so many threads in the storyline that weave together, it's easy to get lost if you've missed crucial scenes. However, the intricacy and development of the world has continued to improve with each book.
Reaver and Harvester have been enemies in the past. However, when discoveries are made about Harvester's true past, Reaver sets off on a journey into hell to try and help her. Expect some snark, some fun banter and some intensely written action scenes that have become trademark characteristics of Ione's writing.
Ione also plants the seeds for the next hero and heroine of the series, sparking reader's attentions while also making them laugh in the process. In addition, familiar favorites from the previous books are present as well, creating a sense of family and friendship with all the characters involved.
If you've thought you've loved Larissa Ione in the past, be prepared to be blown away by REAVER. This angel will surely make your list of top book boyfriends this year!
Learn more about Reaver
SUMMARY
WARRIOR OF HEAVEN
Reaver is an angel with a past, a record, and a less-than- heavenly attitude. Powerful enough to fight alongside the fiercest battle angels-and crazy enough to risk his wings on a one-way mission to hell-he's agreed to go where no angel has ever gone before . . . to steal the most seductive and dangerous prize of Satan himself.
ANGEL OF HELL
Harvester is one of the Fallen, a once-heroic angel who sacrificed her wings to work as an undercover agent in hell. But now her cover has been blown, and she's doomed to an eternity of agonizing torture. Even if Reaver can snatch her away from Satan's lair, even if they can fight their way out of the underworld's darkest depths, there is one thing Harvester can never escape-her newfound thirst for an angel's blood . . .
---
What do you think about this review?
Comments
No comments posted.

Registered users may leave comments.
Log in or register now!