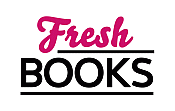 Hot, sizzling reads for July
"An exciting archaeology adventure through the streets of Rome and across Europe."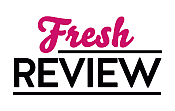 Reviewed by Viki Ferrell
Posted December 16, 2013

Forensic archaeologist Dr. Tom Stewart is invited to an excavation by his colleague, Dr. Robert Brown, on the day Doc Brown and some of his students are entering an underground passageway at the Roman Forum. The dig is sponsored by The American Academy of Rome, where Tom is a trustee. Doc Brown and his assistant are lowered into the passageway, tied with ropes. When the ropes go slack and there is no communication from either of them, another student is lowered down to investigate. The sight is horrible. Their bodies are lying limp and twisted with a green moss covering them. A Hazmat team is called in and an autopsy reveals Doc Brown and his assistant were killed by a deadly virus. Further investigation reveals it to be a 2000-year-old virus, once believed to be buried in a Roman Emperor's Palace.
Reporters begin hounding Dr. Stewart for more information, as no one believes the cover-up story of a cave-in. Even the Vatican is interested in this strange event, then other interested parties start stalking Dr. Stewart wanting to know more about this deadly virus. Tom's life takes a dramatic turn as he seeks the whereabouts of the virus. Can it be found and destroyed before it falls into the wrong hands? Is there a Vatican cover-up? Is the Italian government to be trusted?
In THE MOSES VIRUS, Jack Hyland has written a dramatic novel, rivaling the amazing adventures by author Dan Brown. Mr. Hyland gives us a scenic view of the streets of Rome, as well as the countryside, with the use of magnificent, descriptive language. There is an architectural history lesson penned throughout the pages of THE MOSES VIRUS, as well as a European geography lesson. The action is fast-paced and transforms Dr. Stewart from archaeology professor to investigative sleuth in an adventure you do not want to miss.
SUMMARY
The Moses Virus is a thriller primarily set in modern day Rome. Two American archaeologists die suddenly in an underground passageway in the Roman Forum leading to the buried rooms of Emperor Nero's Golden Palace. The Italian authorities conclude that the deaths were caused by a devastating and highly contagious virus. Tom Stewart, an NYU forensic archaeologist who was present when the deaths occurred, becomes entangled in the race to find the supply of the virus—a race involving many powerful players desperately seeking the deadly contagion. Stewart must find and destroy the virus before others harness its sinister power.
The Vatican, foreign groups, the world's largest genetically-modified seed manufacturer—all have their reasons, and none will stop until they succeed, no matter what the cost or risk to millions of people if the virus escapes and causes a pandemic.
---
What do you think about this review?
Comments
No comments posted.

Registered users may leave comments.
Log in or register now!