"A vampire story for horror fans"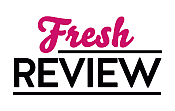 Reviewed by Clare O'Beara
Posted December 5, 2013

Peta is a vampire who was adopted by a family of shapeshifters and now she realises that her life cannot follow theirs. Growing up in the Rain Forest her life wasn't complicated. But now she has met other vampires who came to the forest, and she's somehow expecting a baby.
In ETERNAL SIN, this tale of vampires and shapeshifters is already well developed and a glossary at the start helps those not familiar with the distinctions between paven and mutore, for instance. Synjon Wise lives comfortably in a Manhattan tower, but not long ago Peta had to save him from exposing himself to the sunlight. When informed that Peta is having a desperately hard time with the pregnancy he doesn't feel anything. It may be his child, but he doesn't feel responsible. As their alternate society is portrayed, some vampires want to help others and some... just don't. The shifters by comparison feel a strong family instinct.
I'm not a great fan of horror and this book came across as stronger than I enjoy, with too much emphasis on blood drinking and torture. But those really into dark fantasies will no doubt have a good time, especially if they have already read the earlier books. There is an emphasis on pureblood and halfblood types of vampire, while shifters take the form of a lion, wolf or a hawk. The surroundings of Manhattan and the forest are well contrasted and there are strong adult scenes. There's even a Christmas tree in the vampire Synjon's apartment, just to add to the surreal atmosphere.
Laura Wright also writes modern western stories including the Cavanaugh Brothers series. ETERNAL SIN is definitely for dark fantasy romance aficionados.
SUMMARY
Love and Vengeance...

The violent attack left Synjon destroyed and his lover dead—at the will of the evil vampire Cruen. Syn's passionate savior was Petra. When she became pregnant with his child, it should have been a blessing—until Syn vanished after discovering the truth: Petra was the daughter of the man he despised above all others. The daughter of Cruen.

When Petra's health begins to decline, she contacts Syn to help save their baby. Though reluctant to see Petra, he cannot turn his back on his own innocent child. But night after night, as his feelings for Petra are rekindled, Syn becomes increasingly torn.

Although everyone assumes that Cruen is dead, Syn is not convinced—and is still hell–bent on finding and destroying him once and for all. But will his thirst for vengeance keep him from seeing what is really worth living for before it is too late?
---
What do you think about this review?
Comments
No comments posted.

Registered users may leave comments.
Log in or register now!