"Spies, scandals and secrets at Henry VIII's court"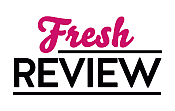 Reviewed by Clare O'Beara
Posted November 23, 2013

Romance Historical | Romance Suspense
Courtly politics are behind an assassination attempt in old London. Queen Margaret of Austria passes a message to Queen Katherine via a young man called Lucas Horenbout and his sister Susanna. The young lady is about to marry a man in the royal household, Parker, King's Yeoman of the Robes. Even possessing a message is enough to send a crossbow bolt flying in their direction....
IN DEFENSE OF THE QUEEN thrusts us into the heart of the games played across the empires of Europe. An assassin called Jean is rumoured to have survived a dunking in the mighty river Thames, and to be keen on completing a mission. England's King Henry the Eighth, Cardinal Wolsey and Emperor Charles of Austria all have spies sampling royal life, and various noblemen try to influence the king to favour their families. Susanna, a portrait painter, has no protection if the king should order her thrown in gaol, and even if they destroy the message, she, her brother and her lover are playing a dangerous game. Parker has been King's Yeoman of the Crossbows and is fit and brave, but he can't afford to be called a traitor.
There's plenty of action and suspense in this historical thriller, and author Michelle Diener has selected quotations from 'Utopia' by Sir Thomas More for the start of each chapter. Principal buildings of the city mentioned are the Tower, Bridewell Palace, Greenwich downriver and the Hospital of the Savoy, countered with stinking back lanes and wizened tradeswomen among the dwellings. Amusing to today's inhabitants, there's an orchard and cattle grazing not far from Fleet Street, for the city sprawl has barely started. The Tower hosts the king's menagerie including a lion, part of the times.
Michele Diener has researched thoroughly and has written two previous novels about these characters, In a Treacherous Court and Keeper of The King's Secrets. She's originally from South Africa and has also written a book which I enjoyed about the Zulu Wars with England, called Daughter of The Sky. IN DEFENSE OF THE QUEEN may be too complex for those who prefer a straightforward historical romance, but it will delight those who love to speculate on the scandals and spies of Henry the Eighth's day.
SUMMARY
An artist never betrays her patron . . . especially one of the world's most powerful kings.
Susanna Horenbout has learned this lesson from the cradle. But when she receives a letter from her father telling her to do just that, she faces a dilemma. Betray Henry VIII, or carry out the request of her father's employer, Margaret of Austria, and pass secret information to Henry's queen, Katherine of Aragon.
Caught between the machinations of her husband and her nephew, the Emperor Charles, Queen Katherine needs all the allies she can get. But what can Susanna really do to help her, and even if she does, will it be enough?
Susanna and her betrothed, Parker——one of Henry's most trusted courtiers——balance on the knife's edge of treason as they try to make sense of both international and domestic conspiracies. Sometimes, it's better the enemy you know . . .
---
What do you think about this review?
Comments
No comments posted.

Registered users may leave comments.
Log in or register now!