"There's more than one barrier to overcome in this fine romance"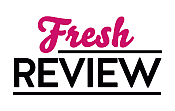 Reviewed by Clare O'Beara
Posted November 23, 2013

Expect adult action from the start as call girl Wilhemina "Billie" Wells enjoys the patronage of a well-off man in the thriving new town of San Francisco. DESTINY'S SURRENDER shows that the lovely young woman had few choices in life when she arrived on the train from Kansas, so she's making a living any way she can. Drew Yates, a lawyer, pays well and even takes her to the opera, but she's realistic enough to know that he'll marry a woman from the business side of society and never speak to her again.
The bordello in the 'Barbary Coast' district is run by a Creole lady, who provides girls of colour to the prominent citizens; when Billie finds herself expecting, there's no telling who the father is. She's determined to have the baby and give it for adoption. She has some leeway but girls come cheap and can be found floating in the Bay if they give trouble, so she has to knuckle down to laundry and go to live with a midwife near the whale oil rendering plant.
Drew meanwhile has been off meeting ladies of fine old Spanish families. His family is a Spanish-American blend, this being the easiest way to prove ownership of their land, Destiny Ranch, and he's under pressure from his mother Senora Alanza to marry and provide his own heir. He doesn't meet anyone interesting, until Rosaline appears at a ball. Senora Ruiz will allow him to court her daughter for a year, under the strict eye of a duenna, before considering an engagement. He's looked for Billie, but can't find her, and nobody will tell him where she is....
I was reminded of the start of the Billie Holliday story, where a young woman can only earn on her back and all talents are ignored; the perennial double standard means that a man can walk in and out of brothels. The contrast with Spanish society in this multicultural story is fascinating and delves into the history of that part of the world very well. I also liked the easy writing style and instant identification with the characters. The midwife is a root woman who knows the arts, securing herself a place in local society. Senora Alanza is a fine strong woman, utterly sure of what is right and determined to see it done. Overall the women are far more impressive than the men in Beverly Jenkins's action-packed tale. Try DESTINY'S SURRENDER; it's a good read and a fine historical romance.
SUMMARY
Andrew Yates has come to a decision: it's time to stop sowing those oats and start a family. But searching for a bride isn't as simple as he'd hoped and many of the respectable women of his acquaintance feels...lacking. Then beautiful feisty Whilemina "Billie" Wells arrives at the family ranch with a toddler in her arms, claiming Drew is the father!
Billie had no choice but to show up at Destiny in search of Drew. For the sake of their child, she's willing to leave him with his father so the boy can have a better life, but then before she can blink, she's saying "I do" in front of a preacher in a marriage of convenience. All Billie and Drew have in common is the heat that brought them together, but is that enough to turn this into a real marriage?
---
What do you think about this review?
Comments
No comments posted.

Registered users may leave comments.
Log in or register now!