"Fleeing through the snow, a Scot finds more than she bargained for"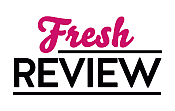 Reviewed by Clare O'Beara
Posted November 21, 2013

Romance Time Travel | Romance Historical
This time travel fantasy begins in a snowy Scottish glade, as three hefty warriors go cheerfully about felling a young fir tree for the laird's strange lady. Another strange, young, frightened lady suddenly appears on horseback, richly dressed and fighting anyone who lays a hand on her. Robert, Duncan and Seamus manage to subdue her but she says that she's fleeing her father.
BOUND BY WISH AND MISTLETOE follows on from 'Forged In Dreams and Magick' in which Lady Isobel arrived in this thirteenth century land. Now young Susanna has made her own journey. She's not from another time, but she has escaped a cloistered life and a tyrant father. Robert decides to keep the girl's hands bound because she'll be safer with them than if she runs away again. He promises to keep her safe, but she has no reason to trust him. After a battle the group arrives at a castle, where Isobel, who is expecting, promptly takes charge of Susanna and provides some much- needed twenty-first century English reassurance of comfort and safety. But how long can Clan Brodie protect the girl from a father determined to marry her off to another clan lord, and how long can Susanna resist her surprising thoughts about Robert?
The descriptions of the castle great hall at Christmas are gorgeous, with beeswax candles, green boughs, ribbons and mistletoe, and a wolfhound or two by the hearth. Venison, pheasant, turnips and bread are cooked; ale and spiced cider are drunk. A winged warrior named Skorpius can be seen by some, part of the many magicks of the castle. Equally strange to Susanna is Isobel's description of an elephant.
This is an adult romance and the 'Highland Legends' series will continue with 'Born of Mist And Legend' next from Kat Bastion. Those readers most keen on time travel stories should read the first book.
BOUND BY WISH AND MISTLETOE is more of a traditional Highland romance with some interesting touches. The settings are lovely and there are plenty of contrasts, not overly stressed, to provide amusement or character. I did find Susanna's father one- sided, but it's not a long book, and to balance his domineering nature we are reminded that this man has held the English invaders at bay. This is an unusual Christmas tale, or fun for fantasy lovers at any time of year.
SUMMARY
Desperate to honor a life-long promise, Susanna MacEalan escapes her abusive clan with the fierce determination of never falling under the power of a man. Ever.
Aggravated by shallow-hearted pursuing lasses, Robert Brodie, commander of his clan's elite guard, has foresworn scheming women. Forever.
When magick transforms Brodie Castle into a Christmas wonderland, the two despondent souls find solace in a most unexpected place . . . each other's arms.
Amid a whirlwind of escalating events, Susanna's traumatic past threatens Robert's ability to protect the one woman meant for him. In a harrowing moment, as her fears and demons coalesce, will hope, faith, and love be enough to save them?
---
What do you think about this review?
Comments
No comments posted.

Registered users may leave comments.
Log in or register now!