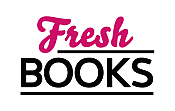 April showers are here, settle with a great read!
"Salt and swords; can they protect these teens from the Fae?"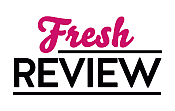 Reviewed by Clare O'Beara
Posted November 19, 2013

This young adult fantasy is the latest in the Iron Fey series. Ethan Chase has a habit of vanishing to the faerie realm and he briskly explains the history of abductions and family members connected with this realm. Of course he gives a different explanation to the police officers who arrive at his school inquiring into a disappearance.
THE IRON TRAITOR shows us Ethan as a sullen loner, wishing the people from the Fae realm would leave him in peace. He doesn't mean to be a troublemaker; trouble finds him. It happens again pretty quickly, as three bigger guys punch him because a girl called Kenzie St.James is in hospital. Kenzie, Ethan's only real friend, has leukemia and the two had just got back from the faerie land where Ethan had been injured defending her. But the other teens blame him for her illness turning more serious while they were absent, supposedly in New York - as does her lawyer father.
Meghan, Ethan's older half-sister, is the Iron Queen of the Fae. Her son, Ethan's nephew is the Iron Prince, and he's now gone missing, maybe to court the Summer Queen who is on the complex list of people he mustn't wed. Exiles and banished Fae will gradually fade away in our world, so when the young Summer Queen appears in Ethan's bedroom it's completely unexpected. She can't find the Iron Prince and Ethan figures out that he may have gone to a goblin market in New Orleans to find an artifact. Ethan reluctantly decides to head off to New Orleans with her, and Kenzie, feeling stronger, wants to come too. All Ethan has to protect them from danger is his martial arts skills, and a few charms and amulets. Can he risk it?
While the book is for young adults, showing everyone of consequence in the Faerie realm as a teenager is out of synch with all the other tales of this land. There's also rules, connections and backstory, so fans of the series to date will get the most from this instalment, and I'd be interested to try an earlier book. Dread builds from characters such as the sinister Thin Man, but just after meeting helpful dryads, the fantasy turns darker and violent. New Orleans is, as always in books, a meeting place for some very strange persons. If you want to jump in to this hidden world behind the veil, author Julie Kagawa is your guide, and THE IRON TRAITOR will keep you on the edge of your seat.
SUMMARY
IN THE REAL WORLD, WHEN YOU VANISH INTO THIN AIR FOR A WEEK, PEOPLE TEND TO NOTICE
After his unexpected journey into the lands of the fey, Ethan Chase just wants to get back to normal. Well, as "normal" as you can be when you see faeries every day of your life. Suddenly the former loner with the bad reputation has someone to try for—his girlfriend, Kenzie. Never mind that he's forbidden to see her again.
But when your name is Ethan Chase and your sister is one of the most powerful faeries in the Nevernever, "normal" simply isn't to be. For Ethan's nephew, Keirran, is missing, and may be on the verge of doing something unthinkable in the name of saving his own love. Something that will fracture the human and faery worlds forever, and give rise to the dangerous fey known as the Forgotten. As Ethan's and Keirran's fates entwine and Keirran slips further into darkness, Ethan's next choice may decide the fate of them all.
---
What do you think about this review?
Comments
No comments posted.

Registered users may leave comments.
Log in or register now!