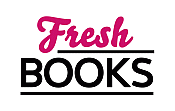 Fall into September books you'll love
"Parenting: Illustrated with Crappy Pictures is a hilarious read! A must read!"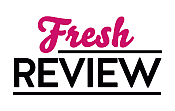 Reviewed by Sherri Morris
Posted October 15, 2013

Amber Dusick is a mom who writes and illustrates the popular Crappy Pictures website where she shares candid, no holds barred funny stories about parenting her two kids..complete with crude topics and drawings. She covers topics from everything such as life before kids, sleeping, eating, traveling, sickness, Poop & Diapers. Oh and lets not forget about the 50 Crappy Laws of Parenting. The photos that go along with the story are hilarious. Yes they are crude...but they add to the hilarious take on the crappier side of parenting.
Being a parent of two boys myself, Amber's stories made me laugh out loud and remember the times when my own kids seemed to eat, puke, poop, and sleep. She gives you an outside view of how she made juggled feeding an infant at dinner time as well as trying to regain some intimacy with kids. It is always nice to know that you are not alone in the crazy world of parenting and that there are other moms out there just as frustrated and worn out as you are.
In short, parenting is a hard. There are days where you want to pull your hair out, or even go into your bedroom, cover your face with a pillow and scream out your frustrations. But at the end of the day, there is simply nothing you can do besides laugh, because these are the memories that will stay with you and your kids for years. They might not remember where they were headed on a vacation, but they will certainly remember the time that one of them had to pee so bad that you ended up on the side of the road somewhere having peeing contests with the rest of the males in the car.
SUMMARY
"The drawings aren't very good, Mama." —Crappy Boy, age 5
Of course you love being a parent. But sometimes, it just sucks. I know. I'm Amber Dusick and I started my blog Parenting: Illustrated with Crappy Pictures because I needed a place to vent about the funny (and frustrating) day-to-day things that happened to me as a parent. Turns out, poop is hilarious! At least when you're not the one wiping it up.
This book won't make your frustrating moments any less crappy. But these stories about my Crappy Baby, Crappy Boy and my husband, Crappy Papa, will hopefully make you laugh. Because you're not alone. And sometimes the crappiest moments make the best memories. Parenting is wonderful! And also, well, you know.
---
What do you think about this review?
Comments
No comments posted.

Registered users may leave comments.
Log in or register now!