"Will Broken hearted girl find love in Maui?"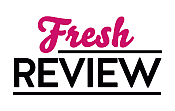 Reviewed by Sarah Horwath
Posted October 10, 2013

In VACATIONISTA by Tara Simone, Patience De La Rosa just got the heartbreak of her life and is also having the worst week of her life. After her fiancé dumps her right before their wedding, Patience must now go on what would have been their honeymoon. When she arrives in Maui her luggage does not, now she is out of money and clothes and must figure out what to do during this lonely honeymoon. Patience's best friend suggest that she have some fun and rebound, so will this vacationista rebound or not?
VACATIONISTA was a hilarious read, Patience was quirky and basically has been wearing the same underwear for days but she still managed to keep her head held high. After meeting a writer, Huey at the pool in such a weird way, Patience tries to do what her best friend suggested and have some rebound fun, she meets three willing guys but she is just not feeling it with any of them. Every time she goes back to her hotel room alone she thinks of Huey.
VACATIONISTA is such a great romantic and funny read, Tara Simone did a wonderful job with the characters they were so easy to relate too and I enjoyed every minute of reading this book. I believe this story has a great meaning behind it and it basically just shows you the importance of taking your time when getting over a really bad breakup and not to just jump into the next relationship just to feel the love and comfort that you miss.
SUMMARY
A broken heart. A ticket to paradise. A resort full of honeymooners ... the last thing newly single Patience De La Rosa needs if she's to find a candidate for a casual rebound. Her luggage catching a flight to Mauritius instead of Maui doesn't help matters and a maxed out credit card doesn't buy a girl a fresh pair of panties. Then there's the annoying weird guy, the one who's married to his laptop, sitting beside her at the pool. Odds for a fling improve when three single, sexy and willing candidates cross her path. Though Patience's luggage may be M.I.A., her breakup baggage crossed the Pacific with her. Will Patience cast it aside, throw caution to the tropical winds and indulge in island debauchery? Or will a tea leaf reader's prediction about her romantic excursions come true in unexpected ways?
---
What do you think about this review?
Comments
No comments posted.

Registered users may leave comments.
Log in or register now!