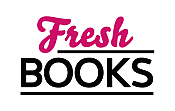 Summer reading in July you need to start
"A World Unlike Any Other"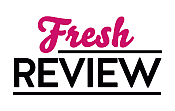 Reviewed by Samantha R
Posted September 23, 2013

Yukiko lives in a mix of an Asian and steampunk culture. Her Guild is assigned to find a griffin, a creature long since thought to be extinct. After an accident, she discovers that one still does—and he isn't big on friendliness. Together they must fight to survive, especially as the circumstances continue to become more dangerous.
With the opening of this STORMDANCER, I felt two things: confused and captivated. The confusion comes from the characters that are thrown in throughout the first quarter or so of the book. It is easy to get them mixed up at first and be a little overwhelmed at figuring out who is who. The captivation comes from the unique, edgy, fantastic, and slightly wild world Jay Kristoff creates. I played the next several chapters at war with the two, seeing which one would win out, but even through it all, I knew this was a book I couldn't stop reading.
The feel of this world is vastly different from most things I've read, but beyond that, the author's writing style reflects the world extraordinarily well. From the beginning, I love the feel the world brings, even if I had some confusion issues. I would have loved to have seen more of the world in this book just because it was so fascinating. I hope that the next book in the series goes into more detail.
In addition to the engaging world, the plot is smooth and full of twists, but only the logical kind. Moments of gasping are not to be unexpected, but on my end, are fully appreciated. Even beyond that, the characters feel real and relatable, which is surprising and impressive given the individuality of the world.
Overall, I love this book, and I am dying to read the second. I think I have found a new series to obsess over, and if you enjoy different and unique stories, you might as well.
SUMMARY
Stormdancer is the first in an epic new fantasy series, introducing an unforgettable heroine and a stunningly original dystopian steampunk world with a flavor of feudal Japan
The Shima Imperium verges on the brink of environmental collapse; an island nation once rich in tradition and myth, now decimated by clockwork industrialization and the machine-worshipers of the Lotus Guild. When hunters of Shima's imperial court are charged by their Shōgun to capture a legendary griffin, they fear their lives are over. Any fool knows the beasts have been extinct for more than a century, and the price of failing the Shōgun is death. Accompanying her father on the Shōgun's hunt, the girl Yukiko finds herself stranded: a young woman alone in Shima's last wilderness, with only a furious, crippled griffin for company. Even though she can hear his thoughts, even though she saved his life, all she knows for certain is he'd rather see her dead than help her. But together, the pair will form an indomitable friendship, and rise to challenge the might of an empire.
---
What do you think about this review?
Comments
No comments posted.

Registered users may leave comments.
Log in or register now!