"Simple steps to live a longer, healthier life"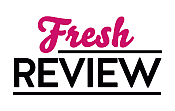 Reviewed by Clare O'Beara
Posted September 13, 2013

Non-Fiction | Self-Help Health
When your good daily decisions outweigh your poor ones, you increase your chances of growing old in better health. So Tom Rath tells us, and he's had a while to work it out, because he was diagnosed with a rare condition aged sixteen; this means that tumours continue to develop all through his body. He has been learning constantly how to reduce the chances of them growing large enough to require operations and to keep his health as strong as possible. Now he's put his lessons together in a way which aims to make us all think about our daily lives - and how we can enjoy them for longer.
EAT MOVE SLEEP are the three basic tenets of this book, and while the advice does not replace current medicine, it does appear well-researched and simple. With chapter headings like 'Save the cake for your birthday', 'Feast at sunrise, fast at sunset' and 'Look younger with each step' the book suggests positive actions we can all choose to take even occasionally. Low-fat diets or processed foods tend to be high in sugars while inactive office lifestyles and lack of sleep make body and brain processes sluggish. Professor Ericsson's study of elite performers which found that greatness in any field was achieved after 10,000 hours of practice, also found that they needed more than eight hours' sleep per night.
Rath discovered that the healthily grilled meats he enjoyed were covered in barbecue sauces that were almost pure sugar. He switched to enjoying the taste of the natural food. A shortcut for nutritional labels is to buy foods with one gram of carbs to one gram of protein. Rath wrote his books while standing, or walking on a treadmill with a self-mounted monitor and keyboard. Either raises the metabolism above the sitting rate. He encourages us to eat lunch outdoors or use a break to walk. He says that sugar is a toxin which fuels the growth of cancer cells and encourages diabetes. By contrast the value of fresh fruits and vegetables is well proven. Eat smaller and healthier servings, and cut down on processed carbohydrates. When Rath ate almost exclusively meat, his tumours grew faster. He has replaced some of that protein with fish, nuts and seeds. Bring healthier food to gatherings, he suggests, instead of chips or cakes; don't feel obliged to order a dessert because others do.
The lessons in the lengthy investigative book Salt Sugar Fat, released earlier this year, are all present, but in simpler form, easier to read, with chapter-by chapter steps or goals. Certainly there is every reason to be aware of simple lifestyle choices which can improve our long-term health. I recommend EAT MOVE SLEEP to today's busy consumers, to those who can't be bothered with diets and gyms, or who want to raise a healthy, smart family.
SUMMARY
Once in a while, a book comes along that changes how you
think, feel, and act every day.
In Eat Move Sleep, #1 New York Times bestselling author Tom
Rath delivers a book that will improve your health for years
to come. While Tom's bestsellers on strengths and well-being
have already inspired more than 5 million people in the last
decade, Eat Move Sleep reveals his greatest passion and
expertise.
Quietly managing a serious illness for more than 20 years,
Tom has assembled a wide range of information on the impact
of eating, moving, and sleeping. Written in his classic
conversational style, Eat Move Sleep features the most
proven and practical ideas from his research. This
remarkably quick read offers advice that is comprehensive
yet simple and often counterintuitive but always credible.
Eat Move Sleep will help you make good decisions automatic —
in all three of these interconnected areas. With every bite
you take, you will make better choices. You will move a lot
more than you do today. And you will sleep better than you
have in years.
More than a book, Eat Move Sleep is a new way to live.
---
What do you think about this review?
Comments
No comments posted.

Registered users may leave comments.
Log in or register now!