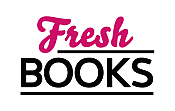 Explore new books in September
"Two lingerie shops in one Scottish town spells trouble!"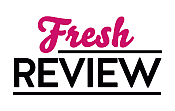 Reviewed by Clare O'Beara
Posted September 1, 2013

Lake Benson left the army and to help his sister, bought a lingerie shop in Scotland for her to run. Rainne has neglected to mention that the town is dead for all but a couple of weeks in August, and that the shop is very run down and has smarter competition. Lake has just driven up from England to view his investment, and he's not impressed. Elderly, tweedy Betty, who founded the shop, has come as staff, like it or not. The shopkeepers across the road, Kirsty and Magenta, sympathise but they stock exotic lingerie and they need to keep sales high. Get ready for the LINGERIE WARS to break out as the ex-soldier puts his skills and experience to use in keeping his investment afloat.
People in Invertary help each other, but Lake just can't see it that way. Kirsty has been watching quiet Rainne losing money for months. Lake, with his bluff manner and English accent, aggravates Kirsty too. Lake hasn't mentioned that he's only giving this three months, and then he and some mates are going into the security business. Rainne will have to be self-sufficient by that time. Before long one shop is handing out pink cupcakes while the other offers vouchers. Kirsty is an interesting person as she's a former model who turned her hand to clothing design after an accident. She's lost some confidence and the decorated war hero is hard for her to match. She decides to try a website - long overdue as she could sell by mail order. The townsfolk start taking sides and the consequences are very amusing.
Suspense is maintained in this fun read and we never know what will come next, from self-defence classes to the local press putting their slant on the story, to genuine threats. I found a lot to like in this broad mix of lively, distinct characters, in a well-written location. This book by Janet Elizabeth Henderson will probably stay on your shelf for re- reading. Whether you enjoy reads about Scotland or quirky romances, you'll like LINGERIE WARS. The town of Invertary will be the setting for another book, Goody Two Shoes, and this Scottish author has three other romances available.
SUMMARY
Englishman Lake Benson loaned his life savings to his dippy sister so that she could buy a shop. It was a big mistake. His sister has been steadily flushing his money down the drain - and now he wants it back. Years in the special forces taught Lake that if you want a job done, do it yourself. So he steps in to make the shop profitable, sell it and get his money back. The only problem is, the business is an underwear shop. And all Lake knows about underwear can be summed up in how fast he can unsnap a bra. To make matters worse, the tiny highland town already has a lingerie shop. A successful one, run by an ex-lingerie model. A very gorgeous ex-lingerie model, who's distracting him from his mission more than he'd like to admit. If Lake wants to get his savings back, and get out of Scotland, he only has one option - wipe out the competition.
Kirsty Campbell has spent years rebuilding her life after she woke up in hospital in Spain to find her body scarred, and her ex-fiance had run off with all her money. The last thing she needs is a cocky, English soldier-boy trying to ruin what little she has left. Her home town is only too happy to help her fight the latest English invasion, although Lake is beginning to sway them with his sex appeal and cut price knickers. With the help of her mother, and the retired ladies of Knit or Die, Kirsty sets about making sure that her shop is the last one standing in Invertary.
It's Scotland versus England as you've never seen it before. It's lingerie war.
---
What do you think about this review?
Comments
No comments posted.

Registered users may leave comments.
Log in or register now!