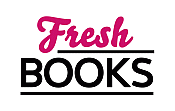 December's Must-Reads: Top Books to Close Out the Year with a Bang
"Clear Your Schedule...You Won't be Able to Stop Reading"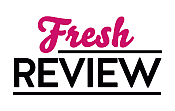 Reviewed by Sarah Horwath
Posted August 15, 2013

Erotic | Romance Erotica Sensual
In THIS MAN interior designer Ava O'Shea has an appointment with Mr. Jess Ward the owner of The Manor. Jess Ward is devastatingly handsome, charming and confident. He is also a conceited playboy, who knows no boundaries. She is first confused to what her job might be and is not really sure what goes on behind closed doors at The Manor. THIS MAN is a seductive, erotic, flirty, mind blowing, body tingling exceptional story that will leave you wanting more.
The first book in the This Man Trilogy introduces you to Ava an ambitious, young woman making her mark in the world of interior design. Just off of a bad breakup, Ava has decided to focus on her career and stay man free for a while. Enter Jesse Ward, the Lord of the Manor, who hires Ava to work on his hotel. To say that sparks fly would be an understatement. The electricity between Ava and Jesse explodes taking you on a ride that you never want to end.
I absolutely loved THIS MAN. This book is very well written and you can just feel the sparks fly for Jesse and Ava. Ava tries to fight the attraction she feels for him but can only fight it for so long. Jesse wants Ava but Ava can't resist Jesse. There are secrets that need to be told. There are twists and turns that will have you reading faster than your eyes can move. This story tempts, teases, and makes you want for more. I guarantee that once you finish book one, you will not be able to download book two fast enough. To uncover the secrets yet to be revealed, to entice your body and mind into the heart stopping allure of Jesse Ward, and to find out how Ava deals with all she has been dealt, don't miss the second and third book is this amazing story.
THIS MAN had me constantly wanting more, I would read a couple chapters and then do something else and every time I would walk away from this book, I always felt like it was calling to me. I would always go back to reading it because it was just that good. I would have liked to see more from Jesse's point of view and I couldn't stand the best friend Katie, I felt like she was kind of dense and sucked as a best friend. She would tell Ava to go be with Jesse even though he was a little abusive and dominating. Overall, this book is such a wonderful read and I cannot wait for the next two read books in this series.
Learn more about This Man
SUMMARY
Young interior designer Ava O'Shea has no idea what awaits her at the Manor. A run-of-the-mill consultation with a stodgy country gent seems likely, but what Ava finds instead is Jesse Ward--a devastatingly handsome, utterly confident, pleasure-seeking playboy who knows no boundaries. Ava doesn't want to be attracted to this man, and yet she can't control the overwhelming desire that he stirs in her. She knows that her heart will never survive him and her instinct is telling her to run, but Jesse is not willing to let her go. He wants her and is determined to have her.
---
What do you think about this review?
Comments
No comments posted.

Registered users may leave comments.
Log in or register now!