"Learning to love"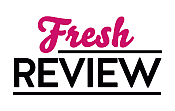 Reviewed by Gabrielle Lee
Posted August 10, 2013

TAKEN BY A VAMPIRE is a great addition to the Vampire Queen series. If you are following these books you will truly enjoy this latest book. Joey W. Hill always takes the reader on a great ride. Each world is beautifully created and contains wonderful characters. This book brings us Alanna, Evan and Niall's story.
When Alanna betrays her current vampire master to the Vampire Council she is taken in by the Council and given to a new vampire Master. Can she learn to serve him and his servant or will her old master win and use his mind connection to her making death her only respite?
Alanna goes through so much in her life and it only makes her stronger even if she does not see it that way. Evan and Niall are great men; their hearts are just as big as they themselves are. I loved watching the relationship between the three blossoms. Alanna learns to trust and love; something totally foreign to her. There is so much that Alanna must learn. She must find a way to understand her own feeling and learn that she and her safety matter. The new men in her life teach her just how valuable she is to them and not just for her service. Not only do we get a beautiful romance but their story does contain some hot scenes. Niall and Evan have such a special relationship themselves that added so much to this story. The love that grows between the three makes for a wonderful read and we get to see how far these three are willing to fight for that love.
I was pulled right into the story from the very beginning and loved every page of TAKEN BY A VAMPIRE. There is so much emotion and character growth on this story. While I think it is a better to read this series in order so that you can better understand the characters and their world readers can pick up this book and not be lost. I enjoyed my visit to this world and hope to visit again sometime soon.
SUMMARY
Joey W. Hill's Vampire Queen novels "keep the pages turning, your imagination running, [and] your dreams carnally vivid" (Bitten by Books). In her newest installment, a servant sentenced to death is sent into hiding and finds a passion she never expected in her new protector…
Groomed from birth to be an Inherited Servant and serve only the most powerful vampire Masters, Alanna never resented her destiny. Then she did the unthinkable: she betrayed her Master to the Vampire Council. Now death is her future, but until her Master is captured, she must be protected. The Vampire Council assigns her to Evan, a vampire whose wandering lifestyle makes him the perfect guardian…
Alanna's training was for a vampire of power and ambition, not for someone like Evan who lives in mountainside shacks and caves. Even his servant, Niall, is rough mannered. But these two men are about to teach Alanna something her rigorous training never did: how to feel, how to desire… perhaps even how to love.
Then the Council captures her Master, and Alanna has no choice but to accept her destiny. But Evan and Niall are no strangers to defying fate—and they will stop at nothing to make Alanna theirs forever…
---
What do you think about this review?
Comments
No comments posted.

Registered users may leave comments.
Log in or register now!