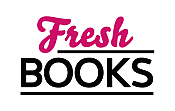 Books to enjoy in May! Let your reading blosson!
"Renaissance Rome is home to luxury and treachery"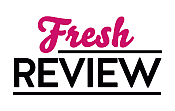 Reviewed by Clare O'Beara
Posted August 7, 2013

Mystery Historical | Historical
Carmelina Mangano has just a book of recipes to her name when she walks across Renaissance Rome seeking her cousin. She's come from Venice and Marco who trained in cooking alongside her, has a lavish wedding feast to prepare... but he's missing. Unsurprised, Carmelina takes command of the villa kitchen. Peacock, roast pears and oyster stew are on the menu; no problem.
In THE SERPENT AND THE PEARL many different folks throng the streets of Rome. Gambler Leonello, a dwarf, spies a pretty maiden on her white horse signifying a bride. Giulia Farnese is happy to wed at eighteen, into a life of luxury with the Orsini family. She meets Carmelina next morning and shortly afterwards the tardy Marco appears, broke from gambling. Holding the upper hand, the cook bargains with her cousin to allow her to stay. But Giulia has been the object of another bargain, for her new husband disappears to the countryside and wealthy Cardinal Borgia propositions the new bride, with a bribe of a pearl necklace when she will not agree. Somehow at Confession the priest makes it her own fault for tempting a man of God. Lucrezia Borgia, daughter and tool of the cardinal, enters as an endearing girl of twelve; who could have foreseen how she would mature? And Carmelina is faced with an agonising choice when she is ordered to introduce a mild poison into Lucrezia's new husband's food....
While I had not read any of Kate Quinn's previous historical books about Rome, I found the culture similar to Sarah Dunant's The Birth of Venus. In a time when religious wealth lured the power-hungry, and Pope Innocent had sixteen illegitimate children, the Borgias were the notorious celebrities. The food descriptions are taken from cookbooks of the day and lovingly presented: white peaches in grappa, roast shoulder of pork with rosemary, the luscious meals of a wealthy household contrasted with the plain fare eaten by the dwarf. I also enjoyed the clothing descriptions, with Lucrezia wearing a fifteen- thousand ducat wedding dress. Kate Quinn is building her story on atmosphere and detail so that we can understand the motivations and entanglements of these historical figures.
THE SERPENT AND THE PEARL is a fascinating read and would enhance any visit to Rome. The book closes with advancing danger and the adventure will continue.
SUMMARY
One powerful family holds a city, a faith, and a woman in its grasp—from the national bestselling author of Daughters of Rome and Mistress of Rome.

Rome, 1492. The Holy City is drenched with blood and teeming with secrets. A pope lies dying and the throne of God is left vacant, a prize awarded only to the most virtuous—or the most ruthless. The Borgia family begins its legendary rise, chronicled by an innocent girl who finds herself drawn into their dangerous web…
Vivacious Giulia Farnese has floor-length golden hair and the world at her feet: beauty, wealth, and a handsome young husband. But she is stunned to discover that her glittering marriage is a sham, and she is to be given as a concubine to the ruthless, charismatic Cardinal Borgia: Spaniard, sensualist, candidate for Pope—and passionately in love with her.
Two trusted companions will follow her into the Pope's shadowy harem: Leonello, a cynical bodyguard bent on bloody revenge against a mysterious killer, and Carmelina, a fiery cook with a past full of secrets. But as corruption thickens in the Vatican and the enemies begin to circle, Giulia and her friends will need all their wits to survive in the world of the Borgias.
Excerpt
Chapter 1
"Before all else, be armed."—Machiavelli
CARMELINA

When I first came to Rome, I had nothing to my name but a tattered bundle of recipes and a mummified hand. One was my shame and the other, with a little luck, was my future. "Santa Marta, don't fail me now," I murmured, patting the lumpy little bundle under my skirt, and knocked.

I had to knock four times before the door yanked open, and a serving woman with a face like an angry walnut appeared. "Yes?" she said shortly, looking me up and down. I might be tall, long–faced, and plain at best, and I certainly did not look my best that morning, but she didn't have to make it so clear.

I pinned a smile into place. "I seek Maestro Marco Santini. He is maestro di cucina here?"

"You're not the only one seeking him. He owe you money? He had to pay the last one in spices, and Madonna Adriana wasn't happy—"

"He's my cousin." All true so far, though anything else I told her would likely be lies.

"Well, he's not here. Madonna Adriana's son is to be married, and Madonna Adriana palmed the feast off on that cardinal cousin of hers. Maestro Santini, he'll be at the Cardinal's palazzo now with the other servants, making preparations. Dio," the serving woman muttered, "let him be there."

"Where?" I felt my smile slipping. I'd crossed half the city already in too–tight secondhand shoes; my feet hurt and sweat collected between my shoulder blades because a late–May morning in Rome was far hotter than it had any right to be. And if this stupid woman kept blocking my way I'd cut off her thumbs and fry them in good olive oil with a little garlic and make her eat them. "It's very important that I find him, signora."

She set me on my way with a grudging set of directions, so I spared her thumbs and plunged back into the chaos that was Rome. At any other time I would have gaped at the noise, the crush, the din, so different from the silent waterways I'd always called home, but life for me had narrowed. Carts rumbled past me on one side, swaggering young bravos in parti–colored doublets shouldered past on the other, sharp–eyed servant girls counted coins to wheedling vendors, and stray dogs sniffed my skirts as I passed—but I saw none of it. I plowed through the crowds as if blind, walking a tunnel of noise and color I'd followed south all the way from Venice to Rome. A terror–laced tunnel with Marco at the end of it: a cousin I hadn't seen in five years who had somehow become my only hope for survival.

Well, my eyes might not have registered much, but my nose did. Even as my heart thudded and my feet ached and my frightened thoughts yammered in my brain telling me I was a fool, my nose was busy parceling out the scents and smells of Rome. You can't turn off a cook's nose: My whole life was fracturing around me like one of those impractical Murano goblets that break the instant you look at them, but my nose was happily telling me Manure, yes, from all the carts; ox blood, my, you don't get that in Venice; let's see, that smell there feels like sun baking on marble, and what's that dusty sweet scent? Incense? Yes, incense, of course, considering there's a church or a shrine in every piazza in this city. Even with my eyes shut, my ever–busy cook's nose could have told me I was no longer in Venice. Venice was sulfur and brick and the hot, melting–sand smell of sun on glass; rot rising from the canals and salt from the lagoon. Venice was home.

Not anymore, I reminded myself grimly as I passed the Ponte Sant'Angelo where they hung the bodies of those thieves less fortunate than me—those, in other words, unfortunate enough to get caught. I saw one fresh corpse, a thief who had had his hands and ears chopped off and strung about his neck before being hanged. He had a smell too, the rich stink of rot. Beside the thief was a heretic who had been hanged upside down and was now little more than a few picked bones. The crows were busy all over the bridge, pecking and gulping, and I said a quick prayer that they'd never peck and gulp at my bones. Which at the moment was far from certain, and for a moment I thought my queasy stomach would heave up what little food I'd been able to afford that morning.

But then I saw my goal: the Cardinal's palazzo rising rich and arrogant midway between the Campo dei Fiori and the Ponte Sant'Angelo. "Can't miss it," the sour old walnut in the apron had told me. "Not with that huge shield over the door. Got a bull on it—what kind of crest is that for a man of God?" And even if I'd missed the bull, there was no mistaking the crush of people flowing through the great doors. Ladies in figured velvets and air–light veils; clerics in red and purple robes; young dandies with jewels on their fingers and those huge slashed sleeves—yes, a wedding party awaiting the arrival of the bride.

Those grand double doors weren't for me, not in my too–small shoes and the patched ill–fitting dress I'd gotten used off a vendor who tried to tell me the stains at the hem were embroidery and not old mud. But there's always a separate entrance for servants and deliveries, and soon I was knocking on another door. This time I didn't even have time to pat the little bundle under my skirt and mutter a prayer before the door wrenched open.

"Thank the Madonna, Maestro, you're—" The young man in the apron broke off, staring at me. "Who are you?"

"Carmelina Mangano." I felt a lock of short black hair spring loose on my forehead, the heat frizzing it out from under the headdress I'd improvised from another length of stained cloth. "My cousin, Maestro Marco Santini—"

"Yes?" the apprentice said eagerly. "You know where he is?"

"I was hoping you could tell me."

"Oh, God in heaven," the boy moaned. "He flitted out to play zara this morning—just a round, he said, no more than an hour, just to relax him before the feast. Saints help us, it's been hours now and we're sunk—"

Sounded like Marco was up to his old tricks. "A nose for sauces and a hand for pastry," my father had often complained about my cousin, "and nothing between the ears but cards and dice!" But the apprentice had turned away from the door, yammering and moaning to a cluster of flour–aproned serving girls, and my nose started swooning.

Saffron. Sweet Santa Marta, how long had it been since I smelled saffron? Or the sweet sizzle of duck being turned on a spit and sauced with honey and the juice from an orange? A sharper smell, that would be fine vinegar, the good stuff from Modena so tart and yet so mellow on the tongue it could bring tears to the eyes . . .

I'd spent the last weeks breathing fear like air, the sour taste of it and the acrid smell of it—and now I smelled something else, something good, and the fear was gone. Without meaning to I'd followed my entranced nose inside the kitchens, past the cluster of agitated apprentices. All around me was a kitchen thronged with people, but I just closed my eyes and sniffed rapturously. Olive oil. Good olive oil sizzling in a pan rather than lurking sullen and spoiled in a jar; olive oil so fresh from the pressing it would still be bright green when it was poured . . . the sweet burn of pepper just ground . . . the smoky saltiness of cheese fresh–cut from the wheel—I hadn't smelled good cheese in at least a year. Flour, the fine milled stuff so light it drifted in the air, and something savory baking in a crust . . .

Or burning in a crust. My eyes snapped open, and I saw a telltale puff of smoke from the nearest oven. I flew across the kitchen, lifting double handfuls of my stained skirt to seize the hot pan and whisk it out of the heat. The pastry shell bubbled black and scorched, and before I could think twice I was shouting.

"Santa Marta!" I yelled, and the agitated cluster of white–aproned apprentices and serving girls turned to stare at me. "Letting a tourte burn? If you worked for me, I'd dice you all into a pottage!"

"Who are you?" one of the serving girls blinked.

"Who cares who she is?" an apprentice snarled. "Maestro Santini's scarpered off to play zara again, and if we can't get that bloody wedding feast ready—"

They began to argue, and I just let my eyes travel the kitchens. What a sight. Small, cramped kitchens, for one thing—the Cardinal with the bull over his door might have spent a fortune on that fine tapestried entrance hall I'd glimpsed as the wedding guests streamed in, but he hadn't spent a ducat on his kitchens. Still, the cramped smoky fireplace and bowed spit and inconveniently placed trestle tables weren't what made me start cursing. It was the sight of the roast birds not being turned and basted on their various spits, the bowls of flour not being kneaded into pastry, the eggs not being whipped into delicious frothy peaks. The sight of iniquity, immorality, pure evil, and possibly the world's end: a kitchen in disorder.

"If we just send out the roast peacock," one of the undercooks was saying, "do you think they'd miss the veal?" But I cut him off.

"How many wedding guests?"

Blank looks passed between them. I wouldn't need to cook this lot into pottage; it was clearly all they had between the ears. "The menu," I snapped. "Tell me."

"Whole peacock in its plumage—"

"Veal with morello cherries—"

"Bergamot pears with cloves—"

A menu pieced itself together out of the disjointed chorus. A good one, too—Marco was a dice–rolling pazzo, but the pazzo had trained under my father, and he could cook.

So could I. And there wasn't a recipe here I didn't know as well as my own name.

"Someone get me a small knife." I looked around the kitchens, found a discarded apron, and tied it over my disreputable dress. "And where are the onions? Genovese onions, if you have them."

The pot–boys gazed at me as they perspired in the heat of the banked fireplace; the white–aproned apprentices stood behind the long trestle tables with their haphazard arrangement of pots and bowls and looked at their toes; the serving maids whispered behind their hands before sinks mounded with dishes. "Who are you again?" one of the apprentices said at last, rudely. "We aren't taking no orders from you."

Ah, the sound of an insolent apprentice. How long had it been since I'd put one in his place? Even longer than the last time I'd smelled good cheese.

"I'm Maestro Santini's cousin." I smiled benevolently, finding a small knife and beginning my hunt for Genovese onions. "And who are you?"

"Piero. And just because you say you're his cousin—"

"The wedding guests approach, Piero," I interrupted him, leaching the sweetness out of my voice and letting it sink to a venomous whisper. My father's whisper, the one that could whip round a kitchen shriveling spines as it traveled along. "The wedding party will soon arrive, and the peacock isn't even off the spit yet. The pastry hasn't even been rolled. The one dish I see plated in this ninth ring of hell you call a kitchen is a very nice shad over there. And the cat is eating it."

The maids and scullions just looked at each other and mumbled. The cat hissed at me: an enormous tom with a tattered ear who bent to give a leisurely swipe of his tongue along the length of the fish. Beautiful shad, impeccably braised in what I suspected was the sauce of cinnamon and cloves that my father detailed in the packet of recipes in my pouch (page 386, Chapter: Sauces). Though when I made that sauce I liked to add a dash of salt and vinegar for bite, and just a few threads of saffron to give it color . . .

"Out!" I shooed the cat to the floor, helping it toward the door with my foot. "Out, unless you want to end up on the spit! Now, if you batch of parboiled fools can tell me—"

"Maestro Santini?" A woman's voice sounded behind me. I whirled and then hastily followed the example of the maids and curtsied before the stout gray–haired matron in her elaborate headdress. "Maestro Santini, where—" Her eyes traveled apprehensively around the kitchens, as though she were afraid something would explode all over her maroon silks.

"Madonna Adriana," Piero the sulky apprentice said, and then apparently ran out of inspiration. His eyes hunted desperately around the mess of pots and pans, the piles of flour, and the blackened pastry.

"Madonna Adriana da Mila, I take it?" I swept forward with my most radiant smile, hoping she wouldn't notice my stained dress under the apron. "Maestro Santini has spoken to me often of how honored he is to work in your household." No one had told me anything about her, actually—just her name, the employer in Rome who had been fool enough to hire Marco as her cook. Just an idle line of gossip from my father, but I'd followed the slender thread of that name all the way south to Rome. "I am his cousin Carmelina Mangano, newly come from Venice. Naturally I agreed to assist my cousin for such an illustrious occasion as this."

She reared back. "I agreed to pay for three extra pairs of hands in the kitchens, not four—"

"I work free, madonna." I crossed myself. "As is a girl's most sacred duty."

Madonna Adriana brightened—ah, yes, one of those illustrious silk–clad ladies whose eyes shone not for sweets or jewels or compliments, but for the thought of getting something cheap. Better yet, free.

"Your son's wedding, madonna?" I continued in my creamiest tones. It's an art, oiling the patrons—my father had no sweet words for his family but he was a master at oiling up his customers. He could have a cheap old bitch like this one sweetened, spiced, and on the spit before she even knew she'd been skewered. "A happy occasion! All is as it should be here, I assure you."

"I heard, er, shouting." My cousin's employer hunted about the borrowed kitchens with her keen peppercorn eyes. "You're certain all will be ready soon? The wedding procession has crossed the piazza—"

"And your son will hardly taste a bite of any dish we make, he'll be so eager to see his bride, but all will be ready anyway." I pinned a smile into place like a capon's little trussed legs, not breathing until Adriana da Mila gave a last dubious look.

"Be careful with that good sugar," she warned over her shoulder. "So expensive!" And then, thanks be to God, she was gone.

"So." I turned on the now–cowed cluster of undercooks and maidservants, foot tapping beneath my aproned skirts. "You know who I am. I am the one who can pull this wedding feast out of thin air." Can you? my traitorous thoughts whispered. You haven't done any real cooking in two years. But too late to think of that now. "I am the one who is going to save your position in Madonna Adriana's household," I continued in the most confident voice I could muster. Their positions, and Marco's with them. Normally I'd have threatened to cut my cousin's ears off and toast them with basil and pine nuts for abandoning a wedding feast midflow, but now I could kiss him. I hadn't even laid eyes on Marco yet, but already he owed me a favor. Or he would, if I truly managed to deliver this wedding feast.

I'd have to. Because it was quite a favor I needed out of him in return.

My heart began to hammer and I tasted fear again in my mouth, sour and rancid, as I thought of just what I was risking. But I had no time for fear, not now. I was Carmelina Mangano, daughter of a great cook in Venice and cousin to another here in Rome even if he was a card–playing fool. I was twenty years old and maybe I all I had to my name was a mummified hand and a keen nose, but I had a houseful of hungry wedding guests coming and may Santa Marta herself cook me and eat me if I sent them away unfed.

"Everyone listen." I clapped my hands, and when that wasn't enough to stop the apprentices' grumbling, I stamped one foot. "I want to see mouths shut, mouths shut and hands moving, because if the wedding procession has turned out into the piazza, we've no time to waste. Piero, get that peacock off the spit, brush the breast with honey, and stick it all over with candied pine nuts. You, what's your name? Ottaviano, the bergamot pears; peel them in hot wine and roast them with some ground sugar and whole cloves. Serving girls, the credenza. If it's groaning with things to nibble, they won't notice if the first dishes are late. Dried figs, olives and capers, those small Neapolitan limes and pink apples over there, Ligurian cheese if you have it—"

"I don't know where—"

"Start looking." My own fingers were flying over the pot of zuppa someone had left over a low fire. I took a sniff, and my ecstatic nose told me pepper, verjuice, sautĂ©ed truffles—ah, yes, the oyster stew on page 64, Subsection: Soups and Stews. I found a small knife and began shucking oysters into the sizzling mix. Tiny roasted chicks were supposed to go into the pot; had anyone roasted any chicks? All that came to eye was a spit of roasted squab. I tossed the knife down and fished out the packet of papers from my pouch (the other pouch, not the one with the dead hand) and flipped to page 84. Squab may be used in place of chicks, my father had written in his tight scrawl. Add more verjuice and some ground Milanese almonds to thicken the broth. It was the first time I'd looked at his collection of recipes since the day I'd stuffed the loose–bound ragged–edged pile of handwritten paper into my pouch when his back was turned. For a moment I blinked, looking at the tightly packed lines of text, written in the odd shorthand code he'd employed to keep his secrets from thieving rivals. But not from me—I'd read all his recipes, and now the black penned lines of coded spices and meats was all I'd have of him.

Never mind. We'd never shared much, my father and me, besides recipes. If he could see me now, he'd be the first to drag me back by the hair to face the justice of Venice.

"Signorina, the credenza—" The harried maids were hovering around me now, too resigned or too desperate to object to taking my orders.

"Put the cheeses out, all of them, and the cold meats." I finished with the oysters and took swift stock of the pantry, calculating dishes. Salty nibbles to make the guests reach for their wine—once they had enough wine in them they wouldn't notice how late the roast peacock was. "The mortadelle, the sow belly, the salt ox tongues—that prosciutto, slice it very thin first so it looks like marble—skin those pears, ox–brain, skin them before you add the sugar!" A steward stumped past muttering, trailed by a stream of servants with wine flagons. "Keep that wine pouring," I called after him.

Was that the clamor of guests upstairs already? I flung another prayer heavenward as I threw myself on an onion and began to chop. "Help me now, Santa Marta. You know what it's like to cook for important people." Of course, Santa Marta had cooked for our Lord, but I suspected He would be a lot more patient if His food was late than Adriana da Mila's son and his new bride.

On the other hand, maybe not. Hungry guests are hungry guests, and I very much doubted if the heavenly ones were any more useful than the earthly kind when it came to helping in the kitchen. They say Mary was wiser than Marta, sitting at the feet of Christ and worshipping, but I always had more sympathy for Marta. Somebody had to do the dishes while everyone else was worshipping at the feet of Christ. Christ must have thought so too, since He made Marta into a saint, and not just any saint but the patron saint of cooks like me all over the earth. Maybe He was grateful to get a good meal for once, instead of having to do all the work Himself conjuring up fishes and loaves.

We understood each other, Santa Marta and I, long before I'd started carrying her dead withered hand around in a pouch under my skirt.

Despite my flying thoughts, I couldn't help smiling as my fingers sealed a crumble of fresh cheese and sweet olive oil and Genovese onions into a pastry crust. The cramped little kitchens were humming like a beehive, the apprentices were working like hired mules, and I imagined I could hear the murmur of guests upstairs: the whisper of expensive silks, the peal of laughter from a happy bride. The clink of fine glasses, the crunch as salted nuts and honeyed dates and morsels of Ligurian cheese disappeared into the mouths of cardinals and wedding guests and bridegroom alike. The oohs and aahs that went up as the roast peacock, my roast peacock, came swaying in at last on the backs of two serving men, proud and feathered and sweet–cooked and not at all looking like it had been whipped together in a quarter of the time it needed (at least if you didn't look too close).

My heart was hammering, my hair was frizzing out of its scarf again, I had no past and only the barest of futures—a future I was trusting to luck, and to my own rusty skills. If either failed me, I'd probably end up on the Ponte Sant'Angelo hanging next to all the other thieves and renegades whose luck and skill had failed them. Or sent back to Venice where an even more gruesome fate lurked, God help me. But my cheese and onion tourte was already bubbling sweet and golden in the oven; I had the smell of olive oil and cinnamon in my nose again; my hands and no doubt my face were covered in flour. I hadn't cooked in two years, but I was cooking now—my old skills were rusty, but not gone. I hadn't lost my touch. And for now, that was enough to call happiness.


LEONELLO

The man across the table from me was proving a bad loser, but most of my opponents are. Men who play for money do not like to lose, and even less do they like losing to a dwarf.

"Fluxus," I said, laying four cards down across the wine–sticky table. "All hearts. The pot is mine."

"Wait now," the heavy fellow on my left protested. "You haven't seen my cards yet!"

"Doesn't matter. You have nothing higher than a numerus." I leaned forward and began to scoop coins from the center of the table.

He flung his cards down, swearing. A numerus—three diamonds and a spade; a hand that wouldn't win you enough to buy a cup of the rotgut wine they served at this tavern, much less the pot in the middle of the table. I grinned and began counting my winnings. "Another round," I told Anna the tavern maid. "Three of whatever my friends are drinking, and my usual."

Anna winked. My usual was water darkened with just enough wine to make it look like the real thing. With Anna's expert hand mixing my wine, I could keep a clear head all through the night while my partners got drunker and drunker. She was the best thing about the tavern, which otherwise wasn't much but a dim little room, ill–lit from dirty windows, its long tables grimed by smoke and rickety at the legs. Besides myself and the three players I'd just fleeced, a pair of drinkers grumbled and swigged wine and rolled grubby sets of dice, and two boys in black velvet sat by a sullen fire playing zara and swearing over the game board. The usual mix for a tavern like this: drunks looking to lose the money they'd earned driving carts or working the docks, and rich boys ducking their tutors in search of whores, wine, and a little low–quarters fun.

The heavyset man on my left was still staring at me, flush mounting in his raddled cheeks. "How did you know what cards I held?"

Dio. I gave him a flat look. No one wants to have lost to a dwarf; therefore the dwarf must have cheated. I could cheat, of course—I could palm cards invisibly from my sleeve to my hand; I could deal games that were all hearts, all jacks, anything I wanted. But I didn't. Tavern cheats are too often beaten to a pulp and tossed out the door, and a beating for a man my size was like to kill me. "I used no tricks, I assure you," I said in a bored voice. "Merely mathematical certitude."

"What's that?" Suspicious. "Magic?"

"It means I count, good sir, when I play primiera. I count the cards that are dealt, I count the cards that are played; I calculate the certainty of the cards not shown. Calculation produces mathematical odds, not magic, and thus I knew what cards you held in your hand."

"Big words for a little man," one of the other players guffawed. "You got as many words as you've got magic tricks, little man?"

"Counting must be magic for some." I swept the last coins into my purse. "Do you wish to try it for our next game? I understand you will need to take off your boots when the count passes ten."

I waited patiently while he worked his way through it. My insults are wasted on the drunk. When he figured it out, the flush rose dark to his hairline. "You stunted little piglet!"

Not so stunted as your skill at cards, I could have said. Or that shriveled prick you keep wheedling Anna to grab. But I didn't say it. No man likes his uglinesses pointed out; it's a sure way to a bloody mouth or a broken nose. Dwarves don't like it either, but a dwarf's looks belong to everyone. Children, men, women; they're free to point and laugh, to say what they like. I'd known that ever since I was small—or rather, since I was very small and first realized I was never going to grow big.

"Another game?" I said instead, and fanned the deck of cards faultlessly with a flick of my wrist.

The drunk slapped one meaty hand down on the table with a crash of cups, and the zara players by the fire glanced up. "You runty little cheat, I'll have your guts round your filthy neck—"

The knife thumping down into the table silenced him. I'd slammed the blade down into the wood precisely between his two first fingers without drawing even a whisper of blood—a pretty trick, if I do say so myself, and one that's bought me many a fast exit. The drunk looked down at the knife in the table, and by the time he realized its point had trapped the wood and not his hand, I'd yanked up my blade and Anna had slipped fast between us.

"Another drink?" she wheedled in that tired sweet voice that was the prettiest thing about her. "The little man already paid, you might as well drink it. Here, our best red—"

He allowed her to pull him away and fold the cup of rotgut wine into his hand, and she allowed him to grope a little at her flat breast while giving me a stern look over his shoulder. I made an apologetic face, sliding a coin across the table in her direction, and turned to my other two partners. "Another game?"

"Primiera's not for me." A big affable fellow, handsome and black–haired, who had grinned when I slammed the knife into the table. Marco, his name was, and for some reason he always smelled like cinnamon. I'd taken a good deal of coin off him in the past months, but he never seemed to hold it against me. "I'm a man for zara, myself," he confided.

Zara is a game for idiots. I never played zara, or any game of chance for that matter. Chess was the game I liked best, but chess is for aristocrats. Not many chessboards in the lower kind of Roman taverns, the ones where I made my money. "Fortune be with you," I told Marco, though I knew well enough that he'd lose, and snapped my cards together. Old worn cards by now, frayed about the edges and greasy with thumb marks and wine stains, but I'd made good money from them over the years. I might look like a seedy fellow down on his luck—my leather doublet was battered, my shirt had patches on the threadbare elbows, and the hose stretching over my crooked legs fit very ill—but it didn't do for a dwarf to look prosperous. We're easy enough marks as it is without wearing embroidered sleeves or fine cloaks. Besides, the less coin I spent on clothes, the more I had for books. I fingered the coins in my purse, enough for a good meal tonight and a flask of wine to go with it, and tucked my cards away. "I think I will try my luck elsewhere today," I told Anna as she came back, wiping her hands on her apron. "Your friend is still giving me black looks from the fire."

"You can carry my basket to market for me, that's what you can do," Anna told me, hands on hips. "Least you can do after I sweetened that fellow off the idea of choking you. The cazzo had his hand up my skirt like he was fishing for gold."

"The flesh of fair Anna is sweeter far than gold," I said, and offered my arm. Anna laughed as she took it, but not at me. Anna never laughed at me, and that made her a rare girl indeed. Woman, really—she claimed twenty years, but I would have bet twenty–five, and she looked thirty. Life serving drinks in a tavern is quick to put a slump in a woman's shoulders, a sag to her breasts, and lines around her eyes. But she still had a sweet dent of a dimple beside her mouth, and it flickered at me as we left the tavern.

"You'll get yourself killed one of these days," she warned as we slid into the crowd. Men and women alike were pressing eagerly along the street, craning their necks toward something I was far too small to see—there must be a dancing bear up ahead, or a cardinal on procession. Maybe a dancing cardinal; I'd pay to see that. "You don't have to twit them after you take their money, Leonello. You'll jape at the wrong person someday, and he'll put a knife in your ear."

"Not before I put one in his." Card play wasn't the only skill I'd picked up over a dubious life of scraping by. Knife play was handy for a little fellow like me who didn't have a prayer in heaven of using a sword or flattening his enemies with a punch. I always kept a knife at my belt, sharpened to a whisper, and two or three more in places that didn't show.

"There's easier ways to make money than playing drunks for it," Anna argued. She slowed her steps to match mine, something for which I was always grateful. I tried not to scuttle when I walked, striding firmly and keeping my toes straight even though it made my misshapen joints ache, but forever running after longer–legged people made it near impossible not to scuttle like a crab. "The tavernkeeper yesterday," Anna went on, "he was going on how he wants some entertainment in the common room in the evenings. You could juggle walnuts, tell jokes, make people laugh. Maybe even get yourself a suit of motley, be a proper jester. Coins would come rolling in, you'll see. You're funny when you want to be, Leonello."

"Anna," I sighed. "Anna of the amber–bright gaze and kind heart, I esteem you greatly, but I fear you mistake me. I do not juggle. I do not tumble. I do not jest, joke, or jig, and for no price in all God's created world do I wear motley."

"You're a touchy little man, you know that?"

"Just as every rose has its thorns, every dwarf must have some claim to distinction besides his height." I kissed her hand formally as thought I were one of the swaggering bravos in slashed doublets and curled hair roistering and laughing in the crowd ahead. Tall swaggering bravos. "Perhaps you would care to share my meal tonight? The pleasure of your company would be most welcome, at table and bed."

"A fishmonger already asked me," she said, regretful. "I'd rather it was you—you don't smell like fish and sweat between the sheets."

"Another time, perhaps." Anna made a pleasant bedmate every now and then, when I was in the mood for company more lively than my books. She was affable rather than passionate, but a dwarf learned not to expect passion in the women he bought. Affable was good enough, and she would even take a half hour afterward to massage my stunted legs until the crooked muscles loosened. "I can't go giving it to you for free," she'd said the first time I took her to my bed. "I may not be pretty, but even a plain girl like me can't go giving it away, not if she wants to get by in this world."

"Give it away?" I'd snorted. "You're the first woman in years who hasn't wanted double payment to make up for my deformities."

"You're a little man, true enough," she'd said, taking my chin and turning it toward the light. "But deformed don't say it right. You'd be handsome, Leonello, if you didn't scowl so much."

And she'd be pretty if she had the coin for a silk dress and a pair of velvet slippers, but she didn't. I didn't say it, though. I had a viper tongue that enjoyed spitting cruel words, but not to the one friend I had in all Rome.

Anna was craning her neck at the crowd lining the street. "I hear music—do you think it's a wedding procession?"

"You're the tall one, sweet lady. You tell me."

She pressed her way into the crowd, me sliding after her among all the legs like a fish negotiating the currents of the Tiber. "The bride, the bride," someone whispered over my head. "I can see her horse!"

"It is a wedding procession," Anna said down to me, delighted.

"Pity. I was hoping for a dancing cardinal."

"I don't understand half the things you say." Anna tucked a limp strand of hair back behind one ear. "You think she'll be pretty? The bride, I mean."

"It's some rich boy's new wife," the man behind me disagreed before I could reply. "Five scudi says she'll be pockmarked and plain."

I wriggled my way past Anna to the front, with half an eye to following the bride and her retinue from her father's house to her new husband's. Wealthy brides toss coins into the crowds along the way, if they aren't too shy, and I wasn't too proud to pick a coin off the ground. Close to the ground as I was, I could get the lion's share—a lion's share for Leonello the little lion.

Liveried servants were trotting along in columns now, forcing back the crowds on either side of the street as the procession began in earnest. A troop of pages with chests of the bride's belongings—a critical buzz went up at the sight of the elaborate painted wedding chest, wide as a coffin, elaborately gilded and painted with saints. Yes, this was a wealthy bride. Grinning boys tossed flowers into the streets, musicians thrummed lutes not quite in tune with each other . . .

"There she is!" Anna breathed. "Blessed Virgin, will you look at that?"

A white mare wreathed in lilies and roses, clopping along impassively under the most glorious of Madonnas.

"Holy Mother," a voice behind me whistled to the man who had bet the bride would be plain. "You lost your five scudi!"

A cat may look at a king, they say—and a dwarf may look at a beautiful woman. Most men will be reprimanded for staring at a beauty, warned off by menacing looks from her husband, or a brother's hand clapped on a dagger, or a cold glance from the beauty herself. A man's stare means desire, and the good women of Rome must be safeguarded from the desires of men. But dwarves have no desires, not when it comes to beautiful women, so no one minds if a dwarf gawps. Besides, a beautiful woman's nose rides the air so high she is not likely to look down far enough to see me. Caps were doffed across the street, men bowed outlandishly in hopes of catching the bride's eye, and I just crossed my short arms across my chest and stared coolly.
Dio, but she was a beauty. Perhaps seventeen or eighteen years old, laced into a rosy silk gown draped over her mare's white flanks in suchabundant pleats that I could list at least three broken sumptuary laws. Breasts like white peaches, a pale column of a neck, a little face all rosy with happiness—and hair. Such hair, glinting gold in the sunlight, twined with pearls and tucked with cream–colored roses.

Most brides look shy, flustered, bemused. Some cry, some titter nervously, some sit stiff as jeweled saints in a niche. This one laughed like a pealing church bell and kissed her hands to the crowds as she bounced in her velvet saddle with sheer pleasure. She was having far too much fun to cast her eyes down in a crowd like a girl of good birth should, too much fun drinking in everything the world had to offer. Perhaps that was why her dark eyes traveled far enough to see me, looking back at her instead of doffing my hat.

She grinned at me—no other word for it. Grinned and blew me a kiss as if I'd been a tall and handsome man, and then the mare swept her past in a billow of silk and rosewater. I wondered what her new husband was paying for her. Likely he'd decide she was worth it.

"I wouldn't be stuck pouring drinks in a tavern if I looked like that," Anna said wistfully. "I'd be dressed in silk and dining with cardinals, and they'd be pouring drinks for me."

"That's Madonna Giulia Farnese, I heard." The man who'd lost his bet whistled as the last of the liveried servants hurried past, and the crowd began to disperse back to its usual business of shopping, thieving, and gossiping. "She's for one of the Orsini. A dowry of three thousand florins!"

"I heard it was five thousand," someone else disagreed. "And the Orsini are the ones who paid it—"

"Cheap at the price," the first man said lustfully, nodding after the white mare. I could still see a glint of gold where the bride's head bobbed above the crowds.

"Cheap at the price," I agreed, and escorted Anna to market. She chattered on about the pearls in the bride's hair, and the cost of the rose–colored gown, and wouldn't she look pretty in rose–colored silk too if she could ever afford it.

"Not as pretty as the bride did, though," she conceded, and I couldn't help but agree with her. Not many women could match Giulia Farnese, later known to all Rome as La Bella. They should have called her La Bellissima, because from that day to this I've never seen a woman lovelier.


GIULIA

In all the world, there was surely no girl as happy as me: Giulia Farnese, eighteen years old and married at last!

Mind you, weddings aren't always such occasions for bliss. Isotta Colonna cried all the way through her wedding last year, and I'd have cried too if I'd been standing next to a man so fat he was practically a sphere. Lucia Piccolomini cried even harder; her husband was a pimply boy of twelve. And my sister, Gerolama, looked sour as a prune when she said her vows, but then Gerolama usually looked sour, and at least she was a good match for her wizened raisin of a husband. "She's lucky to get him," my brother Alessandro had told me privately at the wedding banquet. "A razor tongue and a nose like a blade—we haven't got enough ducats to dower her past all that." He'd pinched my chin judiciously. "You'll do better, I think."

And I had! It had taken time, of course—I'd have been married at fifteen or sixteen like some of my friends, but my father's death (God rest his soul) had put a halt to all the various negotiations, and then my brothers had spent another two years scraping together a better dowry for me. "And wasn't it worth the wait?" Sandro asked, gleeful. "Not just another provincial merchant for my little sister, but one of the Orsini. We're lucky for this match, sorellina—you'll live in Rome now, and better than a duchess."

Orsino Orsini: my new husband. I had to wonder what his family had been thinking, naming him that, but he was young! Just a year older than me, and not a sphere either, thank you. My new husband was lean as a rapier, fair–haired, with eyes like . . . well, I hadn't gotten close enough to see what color his eyes were, truth be told. We met at the exchange of rings, and his gaze had been downcast the whole time as he fumbled the ring onto my finger and murmured the vows. He took one shy glance at me as I recited the words that made me his wife, and he blushed pretty as a rose.

He was blushing now, stealing shy glances at me from across the splendid sala. Oh, why couldn't we sit together at our own wedding feast? We'd be sharing a bed in a few hours; why not a table now? But Orsino in his slashed blue doublet with green–embroidered sleeves sat at one long table with the rest of the men, swamped by a lot of cardinals like fat scarlet flowerpots, while I was immured across the room with the other women, wedged between my stout mother–in–law in her maroon silks and my sister, Gerolama, who sat finding fault with everything. "I've never seen such display. There must be ten different kinds of wine at least; I only had three at mine!" I ignored her, smiling across the room at my new husband and boldly raising my glass to him, but he just blinked nervously.

"Did you notice the glass, Giulia?" Madonna Adriana whispered. "All the way from Murano, diamond–point engraving—from my cousin the Cardinal, as a wedding gift to you. You would not believe the expense!"

Judging by the sala of his palazzo, he could well afford it. The ceiling was high–arched and gorgeously painted; my slippers rested on a wonderfully woven carpet instead of plain flagstones; the long tables were covered in blue velvet and set with gold and silver plate. I tried not to stare, tried to look as if I were used to such careless luxury—after all, the Farnese are a family of noble birth in Capodimonte, I'd been raised in a castello overlooking Lake Bolsena in surroundings of great comfort, if not precisely this level of pomp and glitter. But I lost all ability to look blasĂ© when the stream of dishes began appearing, carried in by sumptuously liveried serving men and wafting such tantalizing smells that I had to stop myself from gobbling like a pig at a trough. Yes, my mother–in–law's cardinal cousin was a man of God, but he certainly believed in his luxuries. He had bowed and kissed my hand when my procession arrived in his courtyard, but I couldn't remember which one he was—all cardinals look the same in those red robes, don't they? Fortunately you don't really have to remember their names since they're all "Your Eminence" this and "Your Eminence" that. I flashed my dimples across the room at the whole flock of them, a gesture of coquettish thanks I'd practiced before a mirror as a little girl. At least until my brother Sandro had told me to stop fluttering my lashes because I looked like a drunken hummingbird.

"I didn't get any Murano glass at my wedding," Gerolama was grumbling.

"So kind of His Eminence," I whispered to Madonna Adriana. I was already determined to get on with her—Orsino and I would be sharing the spacious quarters in her family's palazzo, at least to start, and I was going to have my widowed mother–in–law eating out of my hand if it killed me. Fortunately, she didn't seem hard to please: just commiserate with her now and then about the rising cost of everything, and she purred like a cat in the cream. Later I supposed Orsino and I would have our own home, but I was in no hurry. Madonna Adriana could bustle with the keys and the account books all she liked; I had no interest at all in fighting her for control of the household. I was going to spend the rest of my days with my feet up in the loggia and my hair spread out in the sun, eating candied figs and playing with my beautiful fat babies. And the rest of my nights in bed with my handsome young husband, making more babies and committing plenty of carnal sins to tell the priest at confession.

"The first of the desserts, sorellina." Sandro crossed the room with a flourish of a bow, presenting a dish for me. "Peaches in grappa—your favorite."

"You'll make me fat, brother," I complained.

"Oh well, I'll eat them then." He popped a soft spiced peach into his mouth.
"Delicious. Madonna Adriana, your cook has outdone himself."

"Give me those!" I snatched the plate, smiling at my elder brother. He was six years older than I, and we shared two other brothers as well as sour Gerolama, but Sandro and I had always been each other's favorites. We had the same dark eyes that snapped laughter even when we were trying to be serious, and we'd grown up making faces at each other during Mass and getting smacked by our harried mother whenever we smuggled a grass snake into the priest's shoe. It had been Sandro who held me when our mother died giving birth to a baby that didn't live. Two years ago when my father joined her in heaven, my older brothers had been the ones to assume the mantle of family authority, but it had been Sandro who stroked my hair and vowed that he'd look after me now. I'd missed my brother terribly when he went to the university at Pisa to begin his career as a cleric, but now he had come back to Rome to start work on the lowest ecclesiastical rung as a notary. He wasn't a very good notary, and I didn't imagine he'd be a very good cleric either—Sandro adored chasing girls too much to ever abide by any vow of chastity, and he had a theatrical streak better suited to a jester. But even if he was the worst churchman on earth, there was no better company to be had at the evening cena table.

"So tell me, Sandro—" I lowered my voice as Madonna Adriana began telling Gerolama how terribly expensive the roast peacock had been. "Why isn't my husband getting up from his chair to give me peaches in grappa?"

"Have some pity for the poor lad! Married at nineteen, and not to some cross–eyed convent girl he can intimidate, but to a nymph, a Helen, a Venus!" Sandro thumped a fist to his heart, a dagger from the heavens. "As Actaeon was struck down for daring to gaze upon Diana in her glory, so young Orsino fears to gaze upon his bride in all her glory—"

"Shut up, Sandro. Everyone's looking."

"You like everyone looking." Sandro grinned, coming back down to earth. "My little sister is the vainest creature in all God's creation."

"You sound like Mother." God rest her soul, she had always been scolding me for vanity—"You think the Holy Virgin worries how she looks, Giulia mia?" But from what I could see, the Holy Virgin didn't need to worry how she looked because she was always beautiful, in every painting I'd ever seen of her; beautiful and serene in some becoming blue gown–and–veil combination that had probably been sewn by angels. We earthly girls had to put a bit more thought into our appearance if we wanted to look half so fine, so I just said an extra Paternoster every morning in repentance for the sin of vanity as I plucked my eyebrows.

"Never mind," Sandro was saying. "Young Orsino will get up his courage soon enough after another dance or two."

"So let's encourage him." I gave the dish of peaches a regretful look, sucking the sweet grappa off one fingertip, but really I'd already eaten heartily as a peasant tonight (oh, that roast peacock, and there was some kind of delicious pastry thing with sweet cheese and onions!). "Dance with me, Sandro."

"Does a priest dance?" Sandro rolled his eyes up to the heavens with great piety. "You offend my clerical dignity, not to mention my vows."

"Your vows weren't too offended when you were flirting with Bianca Bonadeo earlier. During my vows, mind you."

"Then a basse–danse at once."

"The basse–danse is boring!" Orsino and I had already opened the floor with a basse–danse earlier in the evening. All that decorous gliding around palm to palm, and he hadn't quite had the courage to look me in the eye. I preferred something livelier from the viols; a tune that got my blood running, and maybe gave me a chance to show a flash of ankle in the turns. "Let's dance la volta."

"You're the bride, sorellina." A word to the musicians, and a smattering of applause rose as my brother led me out to the floor. I gave a graceful half spin, flaring my airy rose–colored skirts to acknowledge the applause before the lively beat of the viols began, and I seized Sandro's hand. A beat or two as we pirouetted through the first steps, and then Sandro put his hands to my waist and tossed me into the air in the first lift. I knew how to land so my skirts belled, throwing my head back and laughing, and I dipped my bare shoulders into the candlelight in the direction of my new husband. Look at me, Orsino, I begged silently. Look at me, dance with me, love me!
---
What do you think about this review?
Comments
No comments posted.

Registered users may leave comments.
Log in or register now!