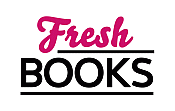 Your August adventures in reading
""A tangled tale of corporate espionage, blackmail, murder and so much more.""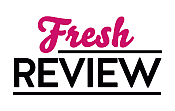 Reviewed by Viki Ferrell
Posted August 4, 2013

Delphine, Texas and River Bend, the family vineyard, have always been home for Elise Beckett. She is the horticulturist here and works with her mother, grandmother, brother and sister in the business. The entire vineyard was left to her mother, Laura, when her father passed away. Uncle Edmond has been causing problems lately, wanting a share of the land for himself. And he wants the prime land where Elise is growing her new organic strain of grape vines. Laura will not deal. When Uncle Edmond is found dead down by the river, the entire family is under suspicion, knowing the recent heated discussions they have all had with Uncle Edmond.
Deputy Jackson Landry is at the vineyard when the body is discovered and takes over the investigation. He's an old family friend who grew up with Elise and her siblings. Jackson is determined to keep an open mind and act on whatever the evidence provides. When a second body is found on their property, things get pretty dicey. Jackson's investigation leads to some shady dealings and possible corporate espionage. If he can only keep Elise out of this investigation, he would be a lot better off. She is determined to do her own sleuthing and find the murderer herself.
GRAPES OF DEATH is a tangled tale of conspiracy, betrayal, blackmail, theft, greed, pursuit of power and murder all rolled into one. The story line is quite intriguing and moves at a rapid pace. Elise and Landry are both very strong-willed characters who battle wits with each other, but who are also having a hard time keeping their hands off of each other. Is a romance brewing? The use of sarcasm in the dialogue gives a nice lift to the story and makes the characters seem quite true-to-life. Many supporting characters lead the story line in several different directions keeping the reader in suspense as to who the culprit really is. This Tangled Vines Mystery by Joni Folger will keep you turning pages to the end.
GRAPES OF DEATH is a quick read and a real delight. Add it to your list.
SUMMARY
A vineyard inheritance mystery has Elise tangled up in murder
Elise Beckett has a wonderful family, a good job on the family-owned River Bend vineyard, and a smart, stable boyfriend—even if he does live five hours away. But when her long-distance beau offers her a dream job, she's torn between her family responsibility and exciting new horticulture research.
Before Elise has time to think about her decision, Uncle Edmond, the family's money-loving and temper-toting black sheep—shows up to bully her mother into giving him ownership of the vineyard, which he claims is his inheritance. After she refuses, Edmond storms away, only to be later found dead by the river. What seems to be an accidental drowning turns out to be murder. Now Elise must help Sheriff's Deputy Jackson Landry solve the mystery before the killer strikes again.
---
What do you think about this review?
Comments
No comments posted.

Registered users may leave comments.
Log in or register now!