"An inspirational story about accepting changes in your life and trusting God's plan."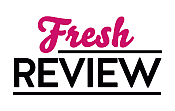 Reviewed by Viki Ferrell
Posted July 31, 2013

Sabrina Rice's hope of becoming an Olympic runner and a missionary got sidetracked when she was diagnosed with a debilitating disease. Three years later she is finishing her degree in Public Relations and hoping for an internship at a prestigious PR firm in Atlanta. She's a disciplined, no- nonsense young lady with a plan for her life. She can't believe she missed God's call the first time, thinking her path in life would include a gold medal and fame that people would acknowledge. Her grandmother invites a friend and her granddaughter for dinner one evening and Sabrina's life takes another turn.
Brandy Philip is fast becoming a juvenile delinquent and Sabrina is asked to help turn Brandy's life around. Brandy is a runner, just like Sabrina used to be, and both grandmothers think Sabrina is just the person to help. Conflict, arguments and hangovers abound in their relationship during Sabrina's training sessions with Brandy. Sabrina questions why she agreed to this arrangement. Will Brandy get her life straightened out? Will Sabrina find her true calling or follow her own life plan?
Kathryn Cushman has written a dynamic inspirational novel about having hope and finding strength to go on when that hope is dashed. It's a story of learning the reality that nothing good is gained by crying over what you cannot have. You have to continue to move forward with your life, because God always has a plan. Sabrina draws inspiration from the children of Israel and their journey through the desert. She is traveling through her own desert, trying to find her own promised land. She learns that what she thought you wanted may not be the right path for her.
Cushman's two main characters are intense and driven. The secondary characters give the story a lift and add some much needed variety and support to both Sabrina's and Brandy's lives. Having a plan for your life is good, but sometimes we get upset when the journey looks a little different from our plan. A little romance adds some spice to the story line and keeps the reader engaged. You'll laugh, cry and cheer with these characters as you read CHASING HOPE. This one's a keeper!
SUMMARY
A Personal Drama of Shattered Dreams and Second Chances
A talented runner fully committed to Olympic dreams, Sabrina Rice's future was shattered by a devastating diagnosis. One forfeited scholarship and several years later, she has new goals and dreams that have nothing to do with running--something that's become far too painful to think on.
Until the day she sees Brandy Philip running across the community college campus, easily outpacing security. Sabrina immediately recognizes world-class speed, and it's all the more painful that it belongs to a teenage graffiti artist. When a chance encounter brings the two young women together, Sabrina becomes Brandy's best hope for staying out of juvenile hall. Soon, Sabrina begins to feel an uncomfortable nudge that her new life is just about to be toppled...that God may be calling her to minister to this talented but troubled girl.
---
What do you think about this review?
Comments
No comments posted.

Registered users may leave comments.
Log in or register now!