"Rebellion on a space station brings a dangerous romance"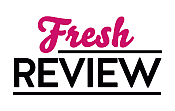 Reviewed by Clare O'Beara
Posted June 22, 2013

LGBTQ Romance | LGBTQ Science Fiction
Life on a space station is a struggle for survival. The Government is fighting the Families and somewhere in the gutters run the discards, young thieves, starving and stealing by light-cycle, hiding by dark-cycle. Rejected by his street gang in HELL'S END, young Tuck makes for tenuous safety in a war zone. Before long he's captured however, and hauled off to the house of the l'Arisians.
Ivan, a government squad leader, is tasked with retrieving Tuck. Why, he doesn't know. He leads the mission among water purifiers and air recyclers, with bolt guns, sizzlers and EMPs as his weapons. He manages to rescue Tuck, who's been drugged with Rapture, and hauls him back to base. But with the kid in detox, Ivan looks into computer records and decides that the government has been turning kids into spies to put down rebellion and he wants to get Tuck out before worse harm befalls him. The attraction between the two young men builds to a physical relationship and helps them trust each other.
I don't know why a vast space habitat would be orbiting Pluto, which seems a likely spot for collisions with Oort cloud material, but by the time of this story the station has been there so long that probably nobody knows the reason. Ally Blue has created a consistent world where robotic insects scavenge and people with artificial eyes drink double espressos. I did find the ongoing underground rebellion story a little claustrophobic, but there is plenty of action, suspicion and well-drawn characters.
Ally Blue has written several other books including paranormal mysteries, and HELL'S END will appeal to hard SF fans, thriller readers and anyone who wants a grungy, far-future romance that's out of the ordinary.
SUMMARY
Rebellion, war and survival. Love's a bitch.
Tuck's a Gutter, one of a gang of violent orphans running level thirty-six of Hell's End, the solar system's outermost space station. There's only one way out of this brotherhood of blood—grow up and be killed and eaten by other Gutters.
Tuck barely escapes his death sentence, only to fall prey to the powerful L'arisian family. Rescue from a L'arisian whorehouse never happens, but rescued he is, and by Gov soldiers no less. Alone among the enemy, Tuck trusts only one person—the man who risked everything to pluck him to safety.
---
What do you think about this review?
Comments
No comments posted.

Registered users may leave comments.
Log in or register now!