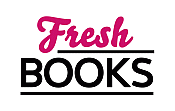 New Year, New Books in January
"A brave young woman takes the pioneer trail"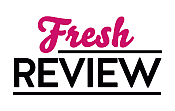 Reviewed by Clare O'Beara
Posted June 16, 2013

The Oregon Trail is notoriously long and difficult, but Lorena Emerson and her uncle set off with the hope of a better future. When her uncle is killed by a thief Lorrie is told she can't continue driving her oxen alone and must stay at the next town. But the determined girl gathers a few other discards such as the Browns and their broken wagon, and joins the next small train. On the way Lorrie, who started travelling light, collects abandoned furniture, mattresses and cast-iron stoves. When the steep mountain climbs become too much for a pregnant woman, Lorrie investigates a side DETOUR TRAIL to a river and the prospect of settling near a mountain man and his Arapaho family.
The next section shows the plentiful hard work and planning involved in building a settlement, from splitting logs to planting gardens, and Lorrie makes a few back journeys to buy goods such as flour, chickens and a wise mule called Jake. The girl is good at planning but less so at backwoods skills such as butchering. She can hold her own against trail thieves though, who imagine a girl and loaded wagon will be easy prey. The settlers only have a few short months to prepare for winter, and their lives will depend on their buildings and supplies.
This is a spirited tale of a brave young woman, without any great drama of Indian wars - the pioneering life is exciting enough. I enjoyed seeing the little settlement prosper and grow, and Lorrie had further adventures every time she ventured for supplies, to add variety. DETOUR TRAIL by Joy Smith is a decent young adult read for a slice of American history.
SUMMARY
Westward bound on the Oregon Trail, Lorena Emerson is alone after her uncle is killed by a thief trying to steal his money belt. Ignoring the wagon master's advice to go home, she rounds up others needing help, and they join a later wagon train and are soon slogging through dust and mud and steep mountain passes. It's a long way to Oregon, and because another woman needs her help, Lorrie again goes her own way, leaving the wagon train and the Oregon Trail to travel onward--off the beaten path--with her small group of wagons. She's helped by members of her wagon train, people she meets along the way, and the mule, Jake, an integral part of the story. You'll meet them as they join in her travels and encounters with enemies she also meets as she searches for a new home and supplies as winter reaches out its icy hands.... Settling the frontier isn't easy!
---
What do you think about this review?
Comments
No comments posted.

Registered users may leave comments.
Log in or register now!