"Heartwarming Historical Western"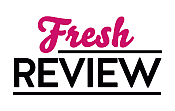 Reviewed by Amy Remus
Posted June 12, 2013

This is my first Historical Western Romance book and boy was I surprised how much I liked it. It is amazing how the simple life (or so it seems to us now) back in the day can be so engaging. The things we take for granted were a struggle for people a long time ago. While this is nothing new, it still makes for a fascinating story. Marriage and the roles of husbands and wives were so different in the past. Today when we look for a spouse we look for someone who we enjoy spending time with and love, but in the past it wasn't just about that but a need to have a partner to help on the ranch. I thoroughly enjoyed reading WYOMING BRIDE and I couldn't put it down!
Don't let my comment about the simple life fool you. WYOMING BRIDE has plenty of action and suspense relative to the time period. Rustlers stealing cows, showdowns in town, ranchers fighting for the best beef contracts, and egos as big as WYOMING. It is all the same as today's world - we just mostly do that stuff in an office!
Joan Johnston writes very complex characters that have so much to learn about life, love and taking risks. Flint, Hannah, Ransom, and Emaline have a lot to overcome within themselves and together. The emotions of the characters are written so well that you can't help but side with each of them. You want them to work out so much but also understand their fears at the same time.
My favorite character is Hannah. She is so incredibly strong and while I didn't always agree with her keeping secrets, I understand why she does. She has been through so much tragedy but doesn't allow it keep her down. She keeps fighting and sticking up for herself. I really admire that about her. If you are looking for a heartwarming historical western romance that takes you on an emotional journey with a little action and suspense, I highly recommend WYOMING BRIDE by Joan Johnston.
SUMMARY
The sensational second novel in Joan Johnston's new Western historical romance series set in the world of Bitter Creek.

CAN SECRETS AND SECOND CHOICES EVER LEAD TO LOVE?

After three months in a mail-order marriage, Hannah Wentworth McMurtry is a widow—pregnant, alone, and near death in the Wyoming wilderness. Though she is saved by a man with a face cut from stone, she still grieves the husband who died on their journey west. Hannah needs a husband, but does she dare marry another stranger?

Flint Creed has also lost someone he loved—when the woman he hoped to marry chose his younger brother instead. Now he must find a ranch wife of his own. But every female in the remote Wyoming Territory is too old, too young, or already married . . . until he discovers Hannah on the prairie. Flint doesn't pretend to love her, but he doesn't tell her he loves another woman, either. Hannah doesn't pretend to love him, but she doesn't tell him about the child she carries. Though danger surrounds them on the Wyoming frontier, the greatest threats of all are the secrets within—revelations that could destroy the new life Hannah and Flint have begun to cherish.
---
What do you think about this review?
Comments
No comments posted.

Registered users may leave comments.
Log in or register now!