"Suspenseful story full of action, love, betrayal, and forgiveness."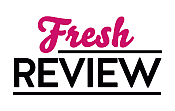 Reviewed by Amy Remus
Posted May 20, 2013

This is my first book by Virna DePaul and it will definitely not be my last. DEADLY CHARADE is a suspenseful story full of love, betrayal, and forgiveness.
The story opens with Tony and Linda in the beginning of the end of their relationship and we watch how three years of separation has changed the path of their lives. When they reunite in the courtroom things really take off. We learn they still have that true love of one another that is hard to find, but have quite a few battles to overcome if they truly want to be together. A couple of those battles include bringing down a huge drug operation and learning to forgive one another for past mistakes.
Virna DePaul knows how to write romantic suspense. She does a really good job of setting up a few people to be the villain in the story and you will be questioning it all the way through. The pacing along with the balance of romance and suspense are very well done. There are times in the story where your heart beats fast and you are a little anxious as the scenes play out. You will also find yourself tearing up over the more gentle moments between Tony and Linda. I love it when books can pull all sorts of emotions out of you while reading.
The character growth in DEADLY CHARADE is amazing. Linda and Tony are flawed people and are more concerned about how they were hurt in the past, which is so common in real life relationships. They are dynamic when they are intimate but we all know a relationship cannot survive on sex alone. The two of them rarely catch a break while searching for the drug supplier and fighting for their lives, but when they do have a few moments to escape we get to see the sweeter, softer side to their relationship.
If you are looking for a romantic suspense story that will engage you from the beginning and provide you with lots of action and suspense but also love and romance, I recommend you read DEADLY CHARADE.
SUMMARY
Mad, bad and dangerous to know… District attorney Linda Delaney never imagined she would reunite with her former lover in a courtroom. Tony Cooper has been accused of murdering a notorious drug lord. In order to distance herself, Linda assigns Tony's case to another. But she can't escape him….
A threat to their lives brings Linda and Tony together once more, and their passion resurfaces. Despite his feelings for Linda, Tony can't reveal his true identity as an undercover cop. In order to bring a drug supplier to justice, he must convince Linda that he is a criminal. Will he complete the assignment…or will his mission be jeopardized by new desires and hidden enemies?
---
What do you think about this review?
Comments
No comments posted.

Registered users may leave comments.
Log in or register now!