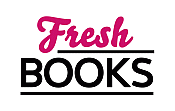 June blooms with love and intrigue
"Charity student, boarding school miss - and dragon!"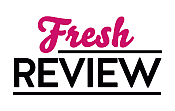 Reviewed by Clare O'Beara
Posted May 16, 2013

Fantasy | Romance Historical | Romance Paranormal
Eleanore Jones was left in a foundling home in London prior to the First World War. When she started hearing voices and claiming that gemstones were singing, she was consigned to an institution for mental disorders. The onset of the war sees her sent to a coastal village school, where for the first time she discovers why she is different and what the voices she has learnt to ignore actually mean. For Elanore is of a line of dragons, called Drakon, and the few that are left recognise one another....
THE SWEETEST DARK tells how Lora, now a charity student at a school for upper-crust young ladies, with bombed London behind her, takes time to settle. Jesse, a young coachman, knows why his touch resonates with Lora, why she finds him fascinating, but the school edicts forbid them to meet. This school is located in a castle on an island, and Lora's tower room is the first taste of privacy she's had. The other girls disdain her, the lessons are difficult, but a piano suddenly brings out music that Lora has never been taught to play, and she gets noticed by Lord Armand, a young man whose family is paying her scholarship.
I observed similarities with Dragonsinger by Anne McCaffrey, another young adult tale about music and dragons and boarding school. Shana Abe however has given us a girl who literally is a dragon, hidden inside her like Ursula LeGuin's Tehanu and ready to fly only when she matures. Even without the dragon aspect the quality of writing and settings would have kept me reading. I did think that the wealthy girls must have been very insecure to persecute Lora, when their breeding and training would have led them to talk around her or make allowances rather than scorn her viciously. But it has to be said that she did not help herself by insulting them as soon as she met them for breakfast.
The echoes of zeppelin-dropped bombs drifting up the Channel and older brothers having signed up are a constant background reminder of the times, but life at school is quiet. When the action finally gets going the sequence where Lora, unskilled at her new abilities, tries to counter two zeppelins while changing from girl to smoke to dragon without any control or constancy, is well worth the wait. Young adult girls will love THE SWEETEST DARK and there is a follow-up, The Deepest Night.
SUMMARY
For fans of Lauren Kate and Libba Bray, The Sweetest Dark is filled with thrilling romance, exciting adventure, and ancient magic. Shana Abé brilliantly captures the drama of post-Victorian England, while unfolding a passionate love story that defies time.

"With every fiber of my being, I yearned to be normal. To glide through my days at Iverson without incident. But I'd have to face the fact that my life was about to unfold in a very, very different way than I'd ever envisioned. Normal would become forever out of reach."

Lora Jones has always known that she's different. On the outside, she appears to be an ordinary sixteen-year-old girl. Yet Lora's been keeping a heartful of secrets: She hears songs that no one else can hear, dreams vividly of smoke and flight, and lives with a mysterious voice inside her that insists she's far more than what she seems.

England, 1915. Raised in an orphanage in a rough corner of London, Lora quickly learns to hide her unique abilities and avoid attention. Then, much to her surprise, she is selected as the new charity student at Iverson, an elite boarding school on England's southern coast. Iverson's eerie, gothic castle is like nothing Lora has ever seen. And the two boys she meets there will open her eyes and forever change her destiny.

Jesse is the school's groundskeeper—a beautiful boy who recognizes Lora for who and what she truly is. Armand is a darkly handsome and arrogant aristocrat who harbors a few closely guarded secrets of his own. Both hold the answers to her past. One is the key to her future. And both will aim to win her heart. As danger descends upon Iverson, Lora must harness the powers she's only just begun to understand, or else lose everything she dearly loves.

Filled with lush atmosphere, thrilling romance, and ancient magic, The Sweetest Dark brilliantly captures a rich historical era while unfolding an enchanting love story that defies time.
---
What do you think about this review?
Comments
No comments posted.

Registered users may leave comments.
Log in or register now!