"If you love a girl's fortune do you need to love the girl?"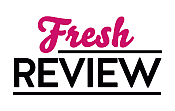 Reviewed by Clare O'Beara
Posted April 28, 2013

Abbigael Granger, a well-off Irish lass, is sent to London to seek a husband. In the 1820s Dublin is the second city of the Empire but her rural home in Donegal is far from society. Her father, a member of the Privy Council, places her with his cousins the Blackbournes who promise to introduce her to all the right people. But at 21, and not a raving beauty, she's not at all certain of success.
Leif, Lord Riley, is a RECKLESS VISCOUNT used to ignoring husband hunters but from the first time he meets Abbigael he notices that she's not the usual schooled miss. Devil- may-care with a reputation likely to ruin a girl's good name, he inveigles an introduction. But Abbigael is very conscious that she must behave impeccably. After her mother's death in a carriage accident she suffered a breakdown, and she can't allow any suspicion to taint her now, for nobody would wish to marry possible insanity. Leif's father dies and he inherits 500 acres of ruined soil in northern Sussex, with a crumbling castle. Suddenly an heiress is exactly what he needs to restore his property. But nobody wants to let him near their daughter, and as for Abbigael, the girl who intrigues him, rumours are already flying....
The angle is certainly unusual as I don't recall reading about possible insanity before in a historical romance heroine, and Amy Sandas addresses a situation which we still tiptoe around today. If someone has a breakdown we see them as fragile and in need of support or medication for some time. In the 1800s there was no medication, except the opiate laudanum, and little understanding of mental illness. While this is an adult romance, we see lovemaking in the context of a relationship, strengthening the connection of the lovers. I was a little surprised that Leif is particularly determined to restore an orangery on his estate; surely the times would have given priority to a family chapel?
I enjoyed RECKLESS VISCOUNT which sweeps us along in a grand passion, and so will many fans of historical romance; I'll be looking out for more by Amy Sandas.
SUMMARY
When this scoundrel abducts an innocent it's his heart in danger of being stolen.
London society sees Leif Riley, Viscount Neville, as a reckless charmer of wealthy women. No one sees his silent desperation to restore his impoverished ancestral holdings to their once-formidable glory.
When he spies a fresh-faced Irish lass at court, something beyond her slim, feminine form and hefty dowry quickens his pulse. Which only makes the truth—that a love match will never be his—too much to bear.
Pursued across the Irish Sea by a secret that could shatter her dream of a loving husband and children to cherish, Abbigael Granger has no time for handsome rakes. Yet she can't deny how Leif's stolen kiss illuminates her innocent body.
Awakening from a despair-driven binge, Leif is horrified to find that his impulsive abduction of Abbigael was no drunken dream. Yet while Abbigael discovers there are certain pleasures to be found in a rake's marriage bed, Leif wonders if he can ever leave his scandalous past far enough behind to be the man of her dreams. Or if he deserves the heart she offers.
---
What do you think about this review?
Comments
No comments posted.

Registered users may leave comments.
Log in or register now!