"ETERNAL DEMON feels like an epic battle from beginning to end."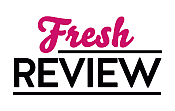 Reviewed by Annie Tegelan
Posted April 24, 2013

In ETERNAL DEMON, the fifth book of the Mark of the Vampire series by Laura Wright, Erion has lost his son to the evil vampire Cruen and now he will do anything to retrieve him, even if it means intercepting Cruen's bride-to-be, Hellen.
Hellen is not your typical docile bride. She is fierce and as the daughter of Abbadon, she is a demon. That makes for some interesting reading since Erion and Hellen are both fiercely determined to get their way.
ETERNAL DEMON feels like an epic battle from beginning to end. Wright plays up the dramatics in her authorial voice and events of this book so that it feels larger than life. Dramatic scenes and vivid emotions span this novel and I believe loyal fans of this series will enjoy the latest serving that Wright has dished out. High-impact action and dire needs push this story forward and with a determined and fierce heroine like Hellen, you have a woman who can keep Erion on his toes.
SUMMARY
When Erion's son is kidnapped by the evil vampire Cruen, Erion vows to stop at nothing to find his hideaway—including intercepting the traveling party of Cruen's beautiful bride-to-be. But instead of a vulnerable caravan, Erion is met by a feral band of female demons that includes Hellen, the bride—a creature of dark magic and darker passion. Though the safety of his son is foremost, Erion can't deny his unexpected connection to Hellen—inflaming a manic desire as primal as it is irresistible. As their bond intensifies, they move toward an inevitable and terrifying battle. With time running out, Erion realizes he must not only find and rescue his son but protect Hellen from Cruen and the underworld forces waiting to destroy her for her betrayal.
---
What do you think about this review?
Comments
No comments posted.

Registered users may leave comments.
Log in or register now!