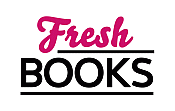 Hot, sizzling reads for July
"This urban fantasy is great fun from the start"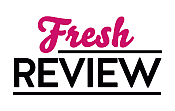 Reviewed by Clare O'Beara
Posted April 21, 2013

Welcome to Bordertown, which hasn't had any law of its own since the last demon uprising, when the rebels ate the sheriff. Yes, it's that kind of wacky story, with immortals, strange societies and kidnappings in the first few pages. Around the edges of Bordertown is the more usual space of Manhattan, and bike messenger and PI Rio Jones lives in both dimensions. She's a telepath, used to demons and Fae, but when three heavies come to pick her up she wisely runs straight to the nearest ogre bouncer. While in the bar she finds Luke Oliver, a dark wizard and immortal, and hires him to help find an abducted child. I would say that it goes downhill from there, but fighting off a Grendel isn't quite so bad as last month's chimera infestation, so maybe not.
THE CURSED is action all the way, but can be amusing too, as when a venom makes Luke react drunkenly, or Luke and Rio have to wrangle a giant duck. A High Court Fae named Merelith comes along and orders the two to find her niece. That's not hard to do; she's with a Pictish man, Dalriada, who believes that Bordertown could do with him as ruler. Getting the girl out of there, along with a chatty fox, is another matter, and an ancient society called The Black Swan wants a piece of the action. Luke desires Rio fervently but she's very much hands-off, which is probably how she's survived so long, although she does think he's hot. Rio has preserved her independence but now this has become isolation for her, while Luke carries an agonising curse around with him. Trouble ahead!
Alyssa Day has previously written a series about Atlantis, Warriors of Poseidon and her world-building has taken off fast with this new series League of the Black Swan. Urban fantasy lovers will get a kick out of this pacy tale which is also an adult romance, and the only complaint I have is that THE CURSED is too plain a title and sounds like a straightforward horror.
SUMMARY
New York Times bestselling author of the Warriors of Poseidon series Alyssa Day returns with a thrilling new series of paranormal romance and a heated battle between good and evil fought to the death on the streets of New York…
Bordertown private investigator Luke Oliver's beat is the dimensional fold in Manhattan between the human and supernatural realms. But now a secret from his past—the League of the Black Swan—has surfaced. Because Luke isn't any ordinary P.I. He's the Dark Wizard of Bordertown, and he never backs down from a fight.
But this time the fight threatens his life and his heart. Rio Jones, the only woman he loved, needs his help against a deadly menace. Luke pushed her away once before, so she'd never fall prey to the curse that threatens to destroy him. He swore he'd never let her go again.
Luke and Rio, with the help of the newly reformed League, must keep evil forces from taking over Bordertown—all the while battling a passion on the razor's edge between danger and desire. And going to take everything they have just to stay alive.
---
What do you think about this review?
Comments
No comments posted.

Registered users may leave comments.
Log in or register now!