"A broken heart isn't easily mended."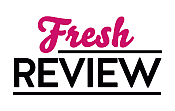 Reviewed by Leanne Davis
Posted April 14, 2013

Rhiannon Bravo-Calabretti was heartbroken when her first love walked away. She was of royal birth and he was a commoner out of an orphanage. While they were attending college, they succumbed to the passion they felt. Marcus was convinced that he would never be worthy of her and he ended their affair.
Rhia has tried to move past the pain. She got engaged a couple of times but could never get to the wedding. Now, she is watching her sister marry the man of her dreams and Marcus Desmarais has been assigned as her bodyguard. It shouldn't have been hard to ignore him but Rhia was aware of him every minute. Rhia's sister, Alice helps her plan some time away. Alice obtains a truck for Rhia and with Alice's help, Rhia slips away.
It doesn't take long for Marcus to discover Rhia's absence and he starts following. He watches as Rhia goes to a bar and flirts with every man there. When bad weather strikes, Marcus convince Rhia to return to the ranch with him. A local driving a pickup loses control and goes into a slide. His truck forces Marcus off the road.
Marcus and Rhia are forced off the road. The storm wipes out any cell service so they are stuck for the night. Passion flares between the two and the consequences of that night will affect the rest of their lives.
Marcus will learn more about the father he never knew and Rhia will have to move past the pain of Marcus' rejection of their love.
While I don't want to give away anything, I was a little disappointed that the circumstances that Marcus found himself in after his father's death gave him the knowledge that he was now worthy of a princess. It would have been more satisfying for me if he had worked his way into an acceptance that he didn't need anything to offer Rhia except himself.
Overall, I'd say that HER HIGHNESS AND THE BODYGUARD Bodyguard was a satisfying read but not an exciting one.
SUMMARY
Marcus is the best man Rhia's ever known, and she's never gotten over their breakup. Now, he's practically strapped to her side. It's like a dream come true… or a nightmare. Because Marcus is as stubborn as ever: she's a Bravo- Calabretti, he's a lowly security guard, and they can never be equals. Ever.
Then a breathless night that should have brought closure brings something else: a baby. Marcus insists that no child of his will grow up without its own mother and father. Well, Rhia has her own requirement: her child will be raised on love, not the dry bread of obligation. And Marcus has made it abundantly clear that his duty to Montedoro comes before everything—especially his own desires.
---
What do you think about this review?
Comments
No comments posted.

Registered users may leave comments.
Log in or register now!