"career-woman lecturer meets charming seducer"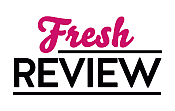 Reviewed by Clare O'Beara
Posted April 13, 2013

First in a series of novellas about women who meet a charming man named Ramon, the tale begins with career-woman Grace in her university office wondering about BREAKING THE RULES by supervising a man who has applied to study female eroticism. This is regarded as a woman's subject and she has to suspect that Ramón is a creep. But he turns out to interview well, keen to explore Taoism, the Kama Sutra and modern media in an effort to understand women better. The establishment thinks it would be politically correct to have a woman supervising his work. Against her better judgement Grace agrees.
While Grace gets on well with male colleagues as peers, a few very ordinary relationships have left her in her forties unwilling to waste her time and energy in romances. The Spaniard keeps showing up late, but his charm disarms her and during their discussion Ramon explains that while he admires her methodology he disputes her conclusions. If he can convince her that his theories are sound, he can convince anyone. He has his own way of convincing, and it's along the lines of seduction.
A pleasant counterpoint to today's rash of erotic novels with domineering males who expect women to do as they say because they were beaten until they were six, BREAKING THE RULES takes a serious stance and turns it on its head. How, after all, can one understand erotic states without experiencing them? Wouldn't it be a good idea to experience pleasure before dissecting it in a dissertation? I did wonder how a university would react to a student licking his lecturer's legs, and there are other funny moments, such as when Grace's heart sinks because she's experiencing passion and has no idea what to do with it. Breathing more deeply, enjoying sunlight, are simple changes for the character which we can all make in our lives, to take a little more delight in every day.
Knowing that this was the first in a series I was not expecting a full relationship to build, and clearly it is BREAKING THE RULES for a lecturer to make love with her PhD student, but Kate Belle has provided a way out of the situation which leaves us satisfied. This is a very nicely written tale of self-discovery through erotica.
SUMMARY
Grace is a beautiful woman in complete control of her world. A long time ago she chose a career – as Associate Professor of Social Science - over children and marriage, and has never regretted it.
Then Ramon Mendez walks into her office. Ramon is about to commence his PhD, a work on erotic literature, and from the outset there is something about him that makes Grace's blood run hot.
Aware of the need to maintain her professional reputation, she rejects his subtle advances, but he persists. And during their intimate supervision sessions, her defences start to crumble. For Ramon's 'work' is to expose desires within Grace she never knew existed
---
What do you think about this review?
Comments
No comments posted.

Registered users may leave comments.
Log in or register now!