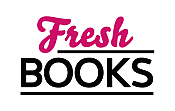 Best winter reads for February
"When The Princess Lets Her Hair Down the Good Times Flow"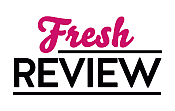 Reviewed by Clare O'Beara
Posted April 9, 2013

As a princess of Montedoro, Rhiannon leads a quiet life, working and fulfilling obligations. Until her sister marries an American rancher, and Rhiannon attends the Montana wedding. Her assigned bodyguard is a man she'd been trying to forget, her very unsuitable first crush... or was it more than that?
HER HIGHNESS AND THE BODYGUARD is the latest in a series, The Bravo Royales so coming in cold I was met with a lot of looking-back over previous kidnaps and references to family members. But then weddings do stir up talk of family events! Rhiannon Bravo-Calabretti or Rhia is custodian of the principality's museum and doesn't let her hair down very often. Eighth in line to the throne, she's not expecting to inherit, but still has to suffer security. And soldier Marcus Desmarais, providing her security, is a reminder of a time she needs to forget. Aided by her sister she gives him the slip and drives off looking for a bar with line-dancing where she can just be herself. Sipping beer, learning the two-step from polite, friendly cowboys, Rhia has a good time - until Marcus tracks her down. Determination gets them back on the road in the teeth of a snowstorm, and their truck spins off the road....
Princes Stephanie of Monaco married her bodyguard, so the principle of being drawn together by constant proximity and mutual trust is very real. Rhia has no intention of being dependent but is not allowed to be independent, a frustrating paradox. No other man measured up to her first lover and she's had two failed engagements, when all that kept her and Marcus apart is the fact that he's a commoner. Rhia is a good rounded character, close to her younger sister and responsible about her work but yearning for the freedom of her college days. Rightly she calls Marcus strait-laced and a snob, the lessons he's learned from military life, and insists that they have no future unless he unbends. Her family respects him, but is that enough?
Christine Rimmer is a highly successful author with a string of romance series to her credit, and her legion of fans will enjoy this latest work, HER HIGHNESS AND THE BODYGUARD. Love scenes are genuinely tender rather than steamy, locations are well described and as always with Rimmer the quality of her writing shines through the tale.
SUMMARY
Marcus is the best man Rhia's ever known, and she's never gotten over their breakup. Now, he's practically strapped to her side. It's like a dream come true… or a nightmare. Because Marcus is as stubborn as ever: she's a Bravo- Calabretti, he's a lowly security guard, and they can never be equals. Ever.
Then a breathless night that should have brought closure brings something else: a baby. Marcus insists that no child of his will grow up without its own mother and father. Well, Rhia has her own requirement: her child will be raised on love, not the dry bread of obligation. And Marcus has made it abundantly clear that his duty to Montedoro comes before everything—especially his own desires.
---
What do you think about this review?
Comments
No comments posted.

Registered users may leave comments.
Log in or register now!