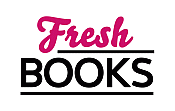 Great Summer reading - June releases
"What would you do if you saw your own ghost?"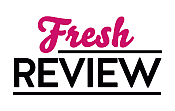 Reviewed by Amber Keller
Posted April 8, 2013

Greg and Rita Leigh are happy in their normal suburban lives then suddenly all is turned upside down. When their 17 year old daughter, Selena, isn't home, they are hearing her and even seeing her ghastly image, only it's not Selena, it's her Doppelganger. There is one key difference between the living girl and the ghost the ghost has depthless, black orbs in place of eyes. Author Hunter Shea does a fantastic job conveying the fear of the family and the desperation of Selena to find out what this being wants and why it has chosen to look like her. Selena reaches out to paranormal investigator, Jessica Backman, who teams up with a powerful medium, Eddie Home, for what they think will be a common paranormal case, banishing a pesky ghost, but it turns out to be anything but routine.
With a spooky Doppelganger, and a powerful, frightening and angry ghost, SINISTER ENTITY is full of tense and hair-raising moments. Jessica's character is strong, stubborn and determined to help this family. Her bullheaded attitude couples great with her softer side for anthropology. Add in Eddie, who comes from a line of talented mediums, and a little bit of coquettish interest between him and Selena, and you have an interesting mix.
The tense moments are quite intense, and the antagonist is one nasty character. I've heard it said that if you are a bad person in life, you will be that way in the afterlife, as well. In this story it is true. With a pedophile for a ghost, and one who is, pardon the pun, dead set on having his way with Selena, regardless of his lack of a physical body. As a person who has dabbled in paranormal investigating myself, I found Shea's information on the subject to be well researched and accurate. He has also participated in this activity, and his knowledge on the subject shows. SINISTER ENTITY is a great, chilling ghost story with a satisfying twist on the usual. SINISTER ENTITY for a good scare, but keep the lights on.
SUMMARY
The Leigh family is terrified. They've been haunted by the ghostly image of their young daughter, Selena. But how can that be, when Selena is alive and well, and as frightened as her parents? With no where else to turn, the Leighs place their hopes in Jessica Backman, who has dedicated her life to investigating paranormal activity. Accompanied by a new partner who claims to able to speak to the dead, Jessica will soon encounter an entity that scares even her. And a terror far worse than she imagined
---
What do you think about this review?
Comments
No comments posted.

Registered users may leave comments.
Log in or register now!