"Charming, smart and sexy, BEAUTY AND THE BLACKSMITH made me fall in love instantly."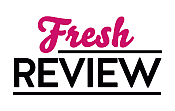 Reviewed by Annie Tegelan
Posted April 7, 2013

At four and twenty, Diana Highwood's mother is ready to marry her off. However, Diana has harbored illicit feelings for the rough and virile smithy, Aaron Dawes. She has been admiring him from afar, noticing the way his arms flex and move as he moves and works until one day she decides to strike up a conversation with him.
It goes somewhat smoothly and as Diana's confidence grows, she becomes more and more open and friendly with the blacksmith. The pressure her mother places on her to marry well is starting to drive Diana stir crazy and Diana is in desperate need to escape. When she stumbles on Dawes once again, they share a drink and imbibing seems to have a certain affect on Diana because she reveals honest truths about her feelings for Aaron in her fuzzy drunken stupor.
By far the most funniest and most upbeat of Tessa Dare's Spindle Cove series, BEAUTY AND THE BLACKSMITH takes on a feisty heroine who isn't about to let her mother derail her life into one she doesn't want and a charmingly sexy hero who falls prey to his darkest desires.
Dare reminds me of why I love reading romance with this book. Charming, smart and sexy, BEAUTY AND THE BLACKSMITH made me fall in love instantly. Diana is such a wonderful character, full of life and charisma. I loved her confidence but for me, the humor is what really made this book shine. There is a scene where Diana cooks for Aaron and that scene made the whole book worth the read. If you haven't read Dare before now, then don't miss out!
The biggest challenge is for Diana and Aaron to prove that their love is worthy to Diana's mother. The mystery and the resolution seemed a little too swift but overall, the romance and the writing was very strong. Spindle Cove remains as one of my top favorite Historical Romance series out there and Dare is simply a must read!
SUMMARY

Beautiful and elegant, Miss Diana Highwood is destined to marry a wealthy, well–placed nobleman. At least that's what her mother has loudly declared to everyone in Spindle Cove.

But Diana's not excited by dukes and lords. The only man who makes her heart pound is the village blacksmith, Aaron Dawes. By birth and fortune, they couldn't be more wrong for each other ... but during stolen, steamy moments in the smithy, his strong hands feel so right.

Is their love forged strong enough to last, or are they just playing with fire?
---
What do you think about this review?
Comments
No comments posted.

Registered users may leave comments.
Log in or register now!