"One woman looking for answers about her past, ends up in a murder investigation."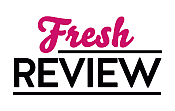 Reviewed by Amy Remus
Posted April 4, 2013

Romance Suspense | Romance Series | Romance
This is my first Harlequin Love Inspired Suspense book and it will not be my last. Virginia Brown does a wonderful job weaving in the inspirational messages and the story line together seamlessly. The characters in the story are well developed and the plot moves at a great pace which engages readers from the beginning.
In PRIME SUSPECT we meet Darcie, a young women who is trying to put pieces of her life together and is caught up in a murder investigation. Thank God for Caleb, the man she meets at her new job. He is her rock and the person she learns to trust, even if she fights it the whole way. One of the great things about PRIME SUSPECT is that the characters are realistic in their actions. They don't try to take on unbelievable heroics but do what they can with the resources available. Virginia Brown does a really nice job tying up any loose ends in the plot. Sometimes when I read suspense books there are one or two things that I am left wondering about, but with PRIME SUSPECT all my questions were answered at the end which gave closure to the case.
I really enjoyed the friendships in PRIME SUSPECT I have not read the other two books in the series nor did I feel lost while reading but the friendships portrayed in PRIME SUSPECT are so sweet that I plan to go back and look up the other books in the series. I really enjoyed the scripture references as well as Caleb's open love for the Lord throughout the story. If you are looking for an inspirational romantic suspense book, I recommend you try PRIME SUSPECT by Virginia Brown.
SUMMARY
Under suspicion
Discovering a dead body on her first day of work throws Darcie Wiley's "fresh start" into a tailspin. Things get worse when the police make Darcie their prime suspect. She's surrounded by distrust and suspicion—and the eerie sense that someone's been in her apartment, going through her things. Terrified and alone, she turns to Caleb Buchanan, who promises to help her find the truth. But their digging leads to more danger—and another suspicious death—as a ruthless killer fights to keep secrets buried.
---
What do you think about this review?
Comments
No comments posted.

Registered users may leave comments.
Log in or register now!