"Kate Shackleton returns to a complex investigation."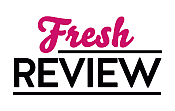 Reviewed by Leanne Davis
Posted April 3, 2013

Kate is asked to consult on a robbery at a jewelry store. The store owner wants her to find the people who pawned their jewelry with the word that it has been stolen along with the word that their items will be replaced with something of equal value.
Kate and Jim Sykes travel to Harrogate and even more mysteries to solve. First a young girl goes missing, then there is a ransom demand. Next a murder. The local inspector asks for Kate's help. Unsure of what she should do, Kate nonetheless finds herself drawn into the investigation.
Skillfully weaving in seemingly disparate pieces of information, Ms. Brody has Kate solving three different mysteries. In doing so, Kate has to make some determinations that will cause friction between herself and Jim. Jim wants to go by the letter of the law and Kate feels compelled to step outside those strictures.
A fascinating look into how World War 1 affected England and the lengths that some people will go to protect their secrets, A MEDAL FOR MURDER is exceptionally intriguing.
SUMMARY
A pawn-shop robbery
It's no rest for the wicked as Kate Shackleton picks up her second professional sleuthing case. But exposing the culprit of a pawn-shop robbery turns sinister when her investigation takes her to Harrogate - and murder is only one step behind ...
A fatal stabbing
A night at the theatre should have been just what the doctor ordered, until Kate stumbles across a body in the doorway. The knife sticking out of its chest definitely suggests a killer in the theatre's midst.
A ransom demand
Kate likes nothing better than a mystery - and nothing better than solving them. So when a ransom note demands £1,000 for the safe return of the play's leading lady, the refined streets of Harrogate play host to Kate's skills in piecing together clues - and luring criminals out of their lairs…
Excerpt
PROLOGUE
It took the best part of an afternoon to cut out the letters. In spite of touching the pastry brush into the jar so carefully, glue still coated fingertips, had to be peeled off. Glue made your head ache, but your hopes soar.
The sheet of paper turned stiff when dry. It would be ludicrous if a letter fell off. In the end, there it was.
One thousand pounds to have Lucy back alive.
Await instructions.
Call police, she will die.
She would, too. Failure means curtains, success a new beginning.
Act One, Scene One.
The Pawnbroker
On a muggy August Friday morning, we set out in my 1910 blue Jowett convertible, for our 9.30 a.m. appointment.
Jim Sykes, my assistant, is an ex policeman who endearingly believes he does not look at all like an ex policeman. He just happens to be lean, mean, and alert as a territorial tom cat. During a ten-day holiday in Robin Hood's Bay with his wife and family, he caught the sun, along with a carefree air that I suspected would not last long.
I braked sharply to let a crazed old woman, raising her stick to stop traffic, hurtle across Woodhouse Lane.
A rag and bone cart drew alongside, drawn by a patient shire horse. The lad seated beside the driver pointed at me. He called to Sykes, 'Didn't no one tell you women can't drive?'
Sykes raised his goggles and drew a finger across his throat as he gave the lad a hard stare.
'Let it go,' I said, accelerating away. 'That's threatening behaviour.'
'Threaten? I'll throttle him.'
Sykes finds it hard to let anything go. If he were a duck, the water on his back would sink him.
We bore up manfully as I drove into Leeds city centre and parked outside the double-fronted jeweller's shop on Lower Briggate. Three gold balls above the shop announced its pawnbroker status.
In the plate glass window, I caught a glimpse of myself. What is the stylish lady detective wearing this season, under her motoring coat? A brown and turquoise silk crepe dress and jacket, copied from a Coco Chanel model, cloche hat and summer gloves echoing the brown. My mother frowns on brown, saying it is too much like wartime khaki sludge, but it suits my pale colouring and chestnut hair.
Jewellers' shops have a subdued air, like churches and banks. This one smelled of lavender polish and chamois leather. The young assistant with neatly combed fair hair and dark suit could easily have worked in a counting house. Head bent in concentration, he showed a tray of rings to a young couple.
Mr Moony, a thin grey-suited man with shining tonsured head, gave us a Mona Lisa smile. He saved the introductions for the small back room.
'One moment!' he disappeared into the shop and returned carrying a chair for me. I am five feet two inches tall. Mr Moony's courtesy in giving me the chair meant that he and Sykes, on high buffets, towered over me. Sykes handled the moment impeccably, concentrating mightily on taking out notebook and pencil.
I prompted Mr Moony to tell us about the incident, which took place last Monday, 21 February, 1922.
---
What do you think about this review?
Comments
No comments posted.

Registered users may leave comments.
Log in or register now!