"Kate Shackleton is asked to find a missing father."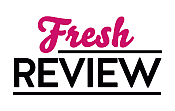 Reviewed by Leanne Davis
Posted April 3, 2013

Kate Shackleton is a war widow who has some skill at finding people for others. She has never been able to find out what happened to her husband, who was missing in action in France in 1918.
Kate's mother is a member of the aristocracy but her father works for the police. That exposure to police procedure and her fine intellect aid her in solving the cases brought to her.
Kate receives a letter from an acquaintance asking for her help in finding a missing husband and father. Joshua Braithewaite went missing in strange circumstances years ago. His daughter, Tabitha, is about to get married and she wants him to walk her down the aisle. She offers to pay Kate for her help.
After consulting with her father, Kate hires Jim Sykes to aid her in her search. A former policeman who didn't quite fit in with the forces, Jim Sykes has the skills to go into the mill to investigate and the muscle to convince her mother to let her go.
Kate and Jim travel to Bridgestead, an milltown where newcomers are regarded with suspicion. Kate soon learns that while Tabitha wants her father back, Tabitha's mother doesn't.
The more she investigates, the more concerned Kate is that she won't be able to solve the mystery until other people begin to die. Confused with the direction the investigation takes, Kate will be grateful for Jim's presence.
What Kate learns will put her in danger as she exposes hidden secrets.
DYING IN THE WOOL is a fascinating look at post WW1 England and the changes in the social structure that took places. Kate owns a car and a camera and is not afraid to step outside what is expected of a widow in those days.
Fans of the Jacqueline Winspeare and Carola Dunn books may want to look into this first book. Kate is a fascinating character who is determined to live on her own after her husband's death even as her parents are determined to bring her home. One has to admire someone who is determined to stand on her own even as they face life's hardest moments.
SUMMARY
Take one quiet Yorkshire village
Bridgestead is a peaceful spot: a babbling brook, rolling hills and a working mill at its heart. Pretty and remote, nothing exceptional happens…
Add a measure of mystery
Until the day that Master of the Mill Joshua Braithwaite goes missing in dramatic circumstances, never to be heard of again.
A sprinkling of scandal
Now Joshua's daughter is getting married and wants one last attempt at finding her father. Has he run off with his mistress, or was he murdered for his mounting coffers?
And Kate Shackleton—amateur sleuth extraordinaire!
Kate Shackleton has always loved solving puzzles. So who better to get to the bottom of Joshua's mysterious disappearance?
But as Kate taps into the lives of the Bridgestead dwellers, she opens cracks that some would kill to keep closed…
---
What do you think about this review?
Comments
No comments posted.

Registered users may leave comments.
Log in or register now!