"Sweet and spice...loaded with tender emotions."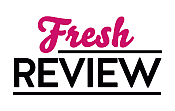 Reviewed by Darlene Kendall
Posted March 27, 2013

Laid off from her position as an Assistant Professor, Rebecca (Becca) Hart rushes home to tell her boyfriend only to find him moving his belongings out of their apartment. Two blows at once is almost more than any one person should have to handle but the bills have to be paid.
Becca's prospects are not looking good until she learns her sister submitted an application to Oklahoma State University. They call for an interview and the two of them decide to go a little earlier and get a little culture in before the appointment. Before she knows it, Becca is having a one night fling with sexy cowboy Tucker Jenkins.
Becca gets the job but hesitates to get in touch with Tucker who is under the impression he'll never see her again. When they do meet up at Becca's welcome reception, Tucker is angry but he soon gets over it and they take up where they left off. Becca does not know about the no fraternization policy and before any harm can come to her career because of their involvement, Tuck takes steps to put some distance between them.
The action is so drastic that Becca may never again see the man she loves. Sweet and spice sums up ONE NIGHT WITH A COWBOY. Loaded with tender emotions and red hot love scenes, this type of story will keep you reading to find out how Ms Johnson will give this couple their happy ending. She keeps you hanging on every word while taking us through an emotional roller coaster of love and the possibility of losing it. I look forward to reading Becca's sister Emma's story.
SUMMARY
An Oklahoma Nights Romance One Sweet Ride... Oh yeah. A single look at the leggy blonde in the stands and Tucker Jenkins is ready to buck all night long. It's time to forget all about his cheating ex and his usual hands off policy. One Hot Night... Becca Hart is an East Coast professor. Not a buckle bunny. But no degree can prepare her for the moves of the sexy bull rider she hooks up with at her first rodeo ... Or the shock of finding him at her first Oklahoma State University staff meeting. One Happy Ending... Tuck knows it's all about holding on, no matter how wild the ride. Now he just has to convince Becca that a rough start out of the chute doesn't mean they aren't a smokin' combination ...
---
What do you think about this review?
Comments
No comments posted.

Registered users may leave comments.
Log in or register now!