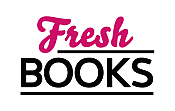 Grab your best read in March!
"Explosive! Charlie Fox is a dangerous woman to cross"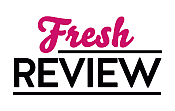 Reviewed by Elizabeth Crowley
Posted March 18, 2013

In this explosive addition to the Charlie Fox series, Zoe Sharp's sizzling thriller series continues to enthrall and captivate. Charlie and Sean were once very much in love, but after Sean suffered from a gun shot wound to the head, years of memories were erased from his mind. This included Sean and Charlie's once close relationship. Although Charlie feels Sean is still not fit to jump back into his former profession as a body guard, Sean, a trained killer, is eager to get back into the game. When multimillionaire, Blake Dyer, is in desperate need for protection, he need look no further than Armstrong-Meyer's most reputable body guards, Charlie and Sean.
Armstrong -Meyer's powerhouse duo is ready to keep Blake Dryer from harm, but Charlie soon realizes that the millionaire's secrets could compromise Sean and Charlie's plan to keep their client alive. Set in the aftermath of Katrina in devastated New Orleans, Charlie proves she can not only keep her client from an early grave, but she can only face some of the darkest moments from her past, which have come back to haunt her. Although, Charlie attempts to reach out to Sean, in his eyes, Charlie and him have never had a past. Charlie must ignore the heartache of losing Sean in order keep her client in one piece.
I loved how Zoe Sharp set up this addictive, page-turner. Sharp cleverly captivates readers with one brush with death after another. As Sharp develops her characters, readers begin to feel Charlie and Sean's paranoia, as they realize almost anyone could be the culprit responsible for the attempts on Dyer's life. Zoe Sharp's cliff hanger moments will leave readers paralyzed with anticipation. DIE EASY not only delivers breath-taking adventures, but also entertains.
Charlie Fox is a dangerous woman to cross, and she doesn't even need a weapon to cause some serious damage to a man!
Learn more about Die Easy
SUMMARY
In the sweltering heat of New Orleans, former Special Forces soldier-turned-bodyguard Charlie Fox faces her toughest challenge yet.
Professionally, she's at the top of her game, but her personal life is in ruins. Her lover, bodyguard Sean Meyer, has woken from a gunshot-induced coma with his memory in tatters. It seems that piercing back together the relationship they shared is proving harder for him than relearning the intricacies of the bodyguard business. Working with Sean again was never going to be easy for Charlie, but a celebrity fundraising event in aid of still-ravaged areas of New Orleans should have been the ideal opportunity for them both to take things nice and slow. Until, that is, they find themselves thrust into the middle of a war zone.
When an ambitious robbery explodes into a deadly hostage situation, the motive may be far more complex than simple greed. Somebody has a major score to settle, and Sean is part of the reason. Only trouble is, he doesn't remember why. And when Charlie finds herself facing a nightmare from her own past, she realizes she can't rely on Sean to watch her back. This time, she's got to fight it out on her own.One thing is for certain, though—no matter how overwhelming the odds stacked against her, or however hopeless the situation may appear—Charlie is never going to die easy.
---
What do you think about this review?
Comments
No comments posted.

Registered users may leave comments.
Log in or register now!