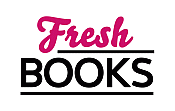 Hot Hot reads in August
"Series beginning to show some depth..."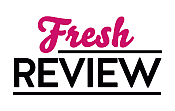 Reviewed by Rachel Williams
Posted March 9, 2013

Merit's world and that of Cadogan House is about to undergo an immense change. Her lover and the Master of Cadogan House, Ethan; is close to finishing the paperwork to sever House ties with the Greenwich Presidium. Without the ties binding them to the GP, their House will become Rogue Vampires. There is also the matter of the murders of a pair of rogue vampires reported to Merit and Ethan. Along with the investigation into the murders, and their dealings with the GP; Merit must deal with Lacey Sheridan, Ethan's former lover who has decided she wants him back.
After a bit of a slow start, HOUSE RULES proved to be a solid entry in the Chicagoland Vampires series. Merit is going forward with her plans to join the Red Guard; and her relationship with Ethan is moving along smoothly until Lacey shows up to cause some serious rifts in their relationship. The murders proved to be somewhat of a disappointment; after the initial murders, that storyline is put on the back-burner to deal with the pressing issues of the separation with the GP. The situation with Mallory is touched upon, but there is no final resolution there as of yet.
HOUSE RULES is a very enjoyable story, if a little on the simplistic side. Merit is maturing, but is still being written as a much younger character than she really is, as is Ethan. The storyline is also slowly getting more adult, but still too often falls back into 'young adult' writing and plots. Still, this is a worthy series keeping readers interested and entertained.
SUMMARY
"At the tender age of twenty-seven, Merit became a sword-wielding vampire. Since then, she's become the protector of her House, watched Chicago nearly burn to the ground, and seen her Master fall and rise. Now she'll see her mettle--and her metal--tested like never before. It starts when two Rogues vanish without a trace. Someone is targeting Chicago's vampires, and anyone could be next. With their House in peril, Merit and her Master, centuries-old Ethan Sullivan, must race to stop the disappearances. But as they untangle a web of secret alliances and ancient evils, they realize their foe is more familiar, and more powerful, than they could have ever imagined"--
---
What do you think about this review?
Comments
No comments posted.

Registered users may leave comments.
Log in or register now!