"Dare breathes life into each of her characters that invigorates the genre"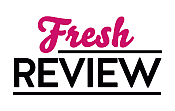 Reviewed by Annie Tegelan
Posted March 8, 2013

Readers will return to Spindle Cove with the fourth book in the series by Tessa Dare. ANY DUCHESS WILL DO brings together an unexpected pair in Griffin York, the Duke of Halford and a feisty and bright serving girl named Pauline Simms.
With no plans to marry, Griff is abducted by his mother to Spindle Cove, where he is to choose his future wife and make her a duchess. Thinking he can outsmart his mother, Griff selects the most unrefined woman he can find to thwart his mother's efforts. However, Pauline isn't about to be a tool used for any whims the Duke possesses while she gives up everything she has worked so hard for. Instead, they agree that she is to stay with him and his mother for the duration of one week for "duchess training" where once completed, Pauline is to receive a considerable amount of money. The catch is, the Duke doesn't want her to succeed in the duchess training - he wants her to fail at it. For Pauline, failing is an easy thing to do since she has been looked down upon for all of her life.
Griff's elaborate plan turns to dust as he falls head over heels for Pauline. Despite her upbringing and treatment, Pauline is a woman of worth and possesses a spine of steel. As unrefined as she is, it is those qualities that make her so unique and admirable. Pauline has quickly become a favorite heroine of mine. Dare has created a character who is so strong that not even efforts to change her can dull her personality. Pauline is bright and shining and is the reason why this book sparkles as well.
Dare reaches the heart of the matter, penning a story that is poignant and touching. The story of Griff coming to terms with himself, and Pauline's faith in him, creates a quintessential romance that is unforgettable.
Rapier wit, clever dialogue and charming characters mixed into an enticing plot are exactly what readers expect from Dare. ANY DUCHESS WILL DO possesses all this and more! But it's the way Dare breathes life into each of her characters that invigorates the genre and makes her a force to be reckoned with!
SUMMARY
What's a duke to do, when the girl who's perfectly wrong becomes the woman he can't live without?
Griffin York, the Duke of Halford, has no desire to wed this season–or any season–but his diabolical mother abducts him to "Spinster Cove" and insists he select a bride from the ladies in residence. Griff decides to teach her a lesson that will end the marriage debate forever. He chooses the serving girl.
Overworked and struggling, Pauline Simms doesn't dream about dukes. All she wants is to hang up her barmaid apron and open a bookshop. That dream becomes a possibility when an arrogant, sinfully attractive duke offers her a small fortune for a week's employment. Her duties are simple: submit to his mother's "duchess training"... and fail miserably.
But in London, Pauline isn't a miserable failure. She's a brave, quick–witted, beguiling failure–a woman who ignites Griff's desire and soothes the darkness in his soul. Keeping Pauline by his side won't be easy. Even if Society could accept a serving girl duchess–can a roguish duke convince a serving girl to trust him with her heart?
---
What do you think about this review?
Comments
No comments posted.

Registered users may leave comments.
Log in or register now!