"Intriguing, suspenseful and full of emotion!"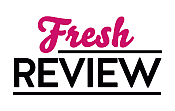 Reviewed by Amy Remus
Posted February 25, 2013

Romance | Romance Series | Romance Suspense
CONCEAL, PROTECT is my first book by Carol Ericson and it will not be my last. The writing in CONCEAL, PROTECT is easy to read and the plot moves at a great pace. What I like about this story is that the hero and heroine are smart about their choices and don't make you roll your eyes while reading. They don't take unnecessary risks and are careful. It makes for a more realistic read.
Carol Ericson does a great job with Noelle, the heroine of the story. I like Noelle's strength but also understand her insecurities considering her background. She isn't a damsel in distress, but a regular woman who is trying to live her life while being followed by an international arms dealer for something she knows nothing about. J.D., the hero and secret agent manages to insert himself into Noelle's life without raising too many red flags. What starts out as routine protection of Noelle, the subject, turns into more than J.D. planned.
CONCEAL, PROTECT has more suspense than romance. I prefer a little more romance in my stories, but I think the balance is very appropriate to the story and the characters. Carol Ericson writes a story that is intriguing, suspenseful, emotional and hard to put down. I recommend CONCEAL, PROTECT and look forward to reading other books in the BROTHERS IN ARMS series.
SUMMARY
A disappearing roommate and a break-in are all Noelle Dupree needs to take what may be a permanent vacation. The Colorado ranch she inherited is the perfect getaway. It even comes with a hard-bodied cowboy who seems more than willing to be at her beck and call. But there's more to "Jared Douglas" than meets the eye.
Although Noelle thinks everything that happened is random, Special Agent J.D. knows better. An international arms dealer has set his sights on Noelle, and he'll stop at nothing to get what he wants. Keeping Noelle safe soon becomes more than just a mission for the highly trained spy. Because this time, it's not only his career that will suffer if he fails….
---
What do you think about this review?
Comments
No comments posted.

Registered users may leave comments.
Log in or register now!