"Outrageous, interesting and tremendous fun!"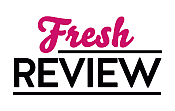 Reviewed by Clare O'Beara
Posted February 23, 2013

Adam Davenant is a successful quarry owner, who intends shipping best Somerset stone to London via the new Avon canal. He meets a young woman riding on quarry land; she is of a local titled family, displeased with the noisy work. But this is 1819 and after the long years of war against Napoleon, taxes are high and some of the best families are now penniless....
THE OUTRAGEOUS BELLE MARCHMAIN is a war widow who runs her own dressmaker's shop in London, but her brother still holds the family estates near Bath and sold the quarry land for a pittance. Young Edward is not good at managing money and Belle despairs of him. She is obliged to visit Adam's Mayfair townhouse to ask for a stay on her family's debts. Adam is all for progress and invites other landowners to discuss building a railway to transport goods to the burgeoning market in London. Though he has no sympathy for Belle's family, her outrageously colourful clothes and sharp wits start to capture his imagination.
The changing times are well reflected in the stories of these characters, and the surrounding people - such as Lord Jarvis who has made a fortune from carting and carrying, and is convinced that the newfangled railway engines will blow themselves to bits. Adam makes a rash bet with Jarvis and compels Belle to agree to a temporary betrothal, though neither of them wishes for marriage. Rather each of them sees it as a challenge. Sadler's Wells, Astley's Amphitheatre and Vauxhall Pleasure Gardens are the centres of entertainment, and with everything going well the two become more than fond of each other. But Belle discovers the wager and is furious with Adam, not realising that she is now in danger from the unscrupulous Jarvis.
Lucy Ashford kept me reading this interesting tale due to the unusual, well-rounded characters, a long way from innocent misses at their first ball, or gambling rakes. Stonecutting provided the building material for Bath and London's finest streets, and we can still visit the riches of the Somerset quarries in these cities today. THE OUTRAGEOUS BELLE MARCHMAIN is a fascinating look at the drivers of social change as well as a splendid romance.
SUMMARY
Agreeing to a fake betrothal should suit both society dressmaker Belle Marchmain and landowner Adam Davenant fittingly—clearing Belle's debts and keeping Adam's husband- hunters at bay. Even if blue-blooded Belle, with her extravagant clothes and razor-sharp tongue, despises the very air that nouveau riche Adam breathes! If Adam wants a wife who's agreeable he has his work cut out. Yet when his demanding mouth caresses Belle's, for the first time ever she's lost for words. Maybe Adam's found the one way to tame the only woman who's ever stood up to him and make her say "I do…."
---
What do you think about this review?
Comments
No comments posted.

Registered users may leave comments.
Log in or register now!