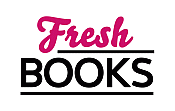 Hot, sizzling reads for July
"Mia's Fate Will Be Decided...But Which Way Will it Go?"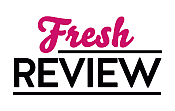 Reviewed by Rachel Williams
Posted February 17, 2013

Mia has been attacked in the woods while on a vacation with Jeff, a man she thought she knew and could trust. As Jeff bites and tries to stab her, she is suddenly rescued by a group of men. These men turn out to be Werewolves, and the woods are part of their pack stomping ground. They call their pack hunter, or 'lunari', in to assess the damage. Nick Jenner realizes pretty quickly that Mia has been attacked by someone associated with the 'Shadowkin', a dark fae group who prey upon wolves who have strayed away from the pack and are defenseless. He takes Mia to his home to protect her, and calls his pack alpha Bayne for assistance in helping hunt down her attacker.
Jeff is a feral wolf who thinks that Mia, with her dark fae blood, can help open a portal for the Shadowkin to enter the earth plane and wreak havoc at will. Mia has always known about werewolves and that she had some magic, but she never knew she had fae blood. Bayne and Jenner know that Mia is going to turn werewolf before by next moon, but her attacker had been an outcast from another pack. They must bring in the Silverback pack, not only to help with the hunt for Jeff; but to decide what to do with Mia. Mia must be initiated into a pack before the next moon, or she will turn feral. Part of the initiation consists of a sexual interaction with a member of the chosen pack. Although Jenner feels a great deal of attraction to her, he is unwilling to take a mate and bring her into the Black Paw pack. Kenyon, the beta of the Silverback pack is willing and eager to take Mia, but his blueblood pack alpha, Tomas; is appalled at her mixed fae blood. He considers her to be impure and beneath the notice of his pack. As she stays under Jenner's protection, the attraction between them grows. The danger to Mia grows also, as she is being actively hunted by Jeff and the Shadowkin, who are impatient to open the portal. Mia realizes that she is going to have to fully activate her fae powers to defeat Jeff and the Shadowkin.
It was rather refreshing to read one of these kinds of PNR stories that didn't have an immediate 'mine' mate bond. The attraction between Jenner and Mia grew as they came to know each other better. Add that to the suspenseful subplot of the Shadowkin and the danger to Mia, and this comes out a solid and enjoyable read. The storyline is wrapped up in THE WOLF'S SURRENDER; but there are several intriguing characters that could be written about in further books.
SUMMARY
As the leader of the Blackpaw werewolf pack, Nick Jenner had spent years protecting his people from dark outside forces. When the victim of a feral drifter turns up on Blackpaw territory, he thinks nothing of bringing her home while her attacker is hunted down and destroyed. But Jenner soon finds that nothing about his alluring new houseguest is what it seems. Mia D'Alessandro, a dark beauty with abilities she would rather forget, was mortified to find herself the victim of a man she thought she could trust. As the full moon approaches, his bite will unleash an inner wolf that can destroy her unless she bonds with a pack. But the darkness now stalking her threatens to destroy far more, including her strong, silent guardian.
---
What do you think about this review?
Comments
No comments posted.

Registered users may leave comments.
Log in or register now!