"HALF MOON HILL is a touching tale that goes beyond the usual heartbreak."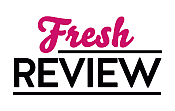 Reviewed by Annie Tegelan
Posted February 11, 2013

Anna Romo has come to Destiny to outrun her troubled past. However, Anna continues to hide herself in the old Victorian house on Half Moon Hill that she has recently bought with the high hopes to turning it into bed and breakfast. Keeping busy and secluded, she is able to escape the presence of others for the time being. But when she tries to go berry picking on her property one day, she soon realizes that perhaps she isn't as alone as she had hoped to be.
Hiding in an old cabin in the woods, ex-biker-gang member Duke Dawson is also hoping to escape reality, but the chance meeting with Anna has him striking a bargain. As long as Anna keeps quiet about his return to Destiny, he will help her fix her house until it's in top condition and ready to be open for business.
As Anna and Duke spend more time together, the sexual tension between them is getting harder to ignore. Toni Blake pens such emotional and intensely moving sex scenes that they have become incomparable and they stay etched in your mind long after you've finished the book. Each scene is better than the last and it takes true talent to be able to evoke deep emotions while maintaining the steaminess.
As Blake uncovers Duke's past, my heart broke. Layer after layer is revealed about his character and the more you read, the more you fall in love with Duke Dawson. Blake does a phenomenal job of creating conflict in a contemporary setting that feels real and believable and therefore, makes for a read that will grab onto your heart and never let go.
An interesting addition to this story is Cathy's love story in the form of diary entries. Anna finds an old copy of The Phantom of the Opera and discovers a blooming love story from a past owner of the house. It's a sweet touch to an already great book.
There are also some updates on past couples in the series. What I love about this series is that even though the past couples have found their happily ever after, they still continue to live on. Their love ebbs and flows and sometimes they are in good spirits and sometimes they are not. It mimics real life and I believe that is what makes readers able to connect with the characters as much as they have with this series.
HALF MOON HILL is a touching tale that goes beyond the usual heartbreak. It's a story that will make you want to cheer on the characters and most of all, make you believe in love.
SUMMARY
Trying to escape her troubled past, Anna Romo has come home to Destiny determined to carve out a place for herself. When she buys the old Victorian house on the hill with the intent of furnishing it into a Bed and Breakfast, she's thrilled by the possibilities.
Ex–biker–gang member Duke Dawson is as much a fish out of water in Destiny as Anna, but he's handling it fine until an accident scars not only his body but his mind. When Anna stumbles across him in an old cabin in the woods near her newly acquired house, at first she's terrified. But they work out a deal – she's willing to keep his solitary living arrangement a secret if he's willing to help her with some of the heavy lifting at the house.
Working together on the rennovations, romance brews between Duke and Anna. That is, until war hero Jeremy Sheridan returns home in a blaze of glory and sets his sights on Anna. Suddenly torn between the outgoing and charming Jeremy and the intriguing Duke, Anna's heart is torn between two paths and left with only one solution.
---
What do you think about this review?
Comments
No comments posted.

Registered users may leave comments.
Log in or register now!