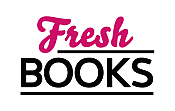 Grab your best read in March!
"A sexy read about a woman who gets to live out her wildest fantasy with three gorgeous men"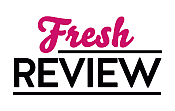 Reviewed by Elizabeth Crowley
Posted February 1, 2013

Opal Carew writes an erotic love story that breaks all the rules in this sexy read about a woman who gets to live out her wildest fantasy with three gorgeous men. When Lindsey first saw Erik in an elevator, she could barely contain the lust and thoughts which overwhelmed her. To Linsday's surprise, she suddenly receives an invitation to what seems like a mysterious getaway weekend. Linsday believes this is the work of her bestfriend, Jill, and decides to play along. But Lindsay's surprise weekend turns into weekend of unquenchable lust where Lindsay discovers a side of herself she never imagined lurked beneath her librarian-like demeanor.
Lindsay told herself she was done with romance. She found her ex cheating with not one woman, but two. When Lindsay's self esteem falls to an all time low, she vows to give the opposite sex a rest. But all that changes when Linsday encounters the unbelivably sexy police officer and his friends. When Lindsay shows up at the address indicated on the mysterious invitation, she is invited into a world where sex is the answer to everything and no rule is too taboo to be broken.
Erik and his friends Travis and Connor all live together. Although Erik works as a police officer, they live a lavish lifestyle in an elegant apartment which is the perfect setting for their erotic encounters. When Lindsay walks into their illicit world where nothing is forbidden, she discovers that being bad had never felt so good. Although Linsday's attraction to Erik is the most consuming, she soon finds that Travis and Connor have plenty to offer, especially when working together.
ILLICIT delivers an erotic fantasy without holding back on the details. Opal Carew caters to the adult audience which craves a good sexy fantasy without out hangups about what constitutes having a good time with more than one partner. I loved how Carew served up a flawless fantasy with the added bonus of a good solid storyline to backup the fantasy, Readers will love watching Linsday's figure out the secret story of how Eruk, Travis, and Connor became involved in such a perfect, but unusual relationship.
Learn more about Illicit
SUMMARY
When Lindsay receives an invitation in the mail to live out her most illicit fantasies, she thinks it's her best friend playing a joke. Little does Lindsay know, the invitation is from someone else. Someone who knows of her deepest desires…and intends to fulfill them. Erik was the one who sent Lindsay the invitation—and the one who orchestrates a steamy weekend getaway to explore her most decadent desires. From their first night together, there is an inexplicably deep connection between them, and with Lindsay in his arms, he feels both thrilled and unnerved. The truth is, he's hiding a deep hurt, and as Lindsay brings his fantasies to life, he's unwilling to let her go. But can he tell her how he knows her deepest fantasies, and will stay with him if she learns the truth?
---
What do you think about this review?
Comments
No comments posted.

Registered users may leave comments.
Log in or register now!