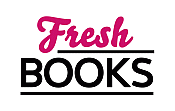 Hot, sizzling reads for July
"Brutally honest and addictive!"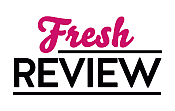 Reviewed by Jennifer Vido
Posted November 17, 2005

Mystery Woman Sleuth | Young Adult Suspense
As the holidays are quickly approaching, U.S. federal prosecutor Melanie Vargas has grand expectations. Despite her recent separation and pending divorce from her unfaithful husband, Steve, Melanie is determined to make her daughter's first Christmas alone memorable at any cost. Melanie is all too familiar with the melancholy feelings surrounding a holiday when a parent isn't present. It's not easy to erase the depressing memories of the holidays she spent without her dad, even though he left her mom and sister and moved back to Puerto Rico to start a new life. Melanie is willing to put aside her anger and resentment so that Maya at least gets to spend some time with both of her parents, even if it means spending Christmas morning with her two-timing husband.
When a late-night phone call from her boss, the chief of the Major Crimes Unit of the New York City U.S. Attorney's Office, throws Melanie into a high profile murder case, she realizes that her picture perfect Christmas is just going to have to be yet another one of her holiday dreams. Two teenage girls from the Holbrooke Academy, an elite private girls' school in Manhattan, are found dead in a penthouse apartment on Park Avenue. To make matters worse, the step-father of one of the victims decides to take the law in his hands and evaluate the crime scene himself before alerting the authorities. It just so happens that he, James Seward, is running for a seat in the Senate. Trying to deflect any negative publicity, he sets the investigation in motion on his own terms. As Melanie enters the crime scene, her gut instincts kick into overdrive. She is well aware that this is not going to be an open and shut case. It's going to take everything she's got to solve this bizarre murder.
As if she didn't have enough on her plate as it is, the F.B.I. agent assigned to help her just so happens to be the alluring, sexy Dan O'Reilly. The same man she promised herself she would not get involved with although she was having a difficult time convincing herself of exactly how she was going to do that. Being with him day in and day out would present many opportunities to take advantage of their close proximity. What was she thinking? This case could make her career and with her imminent divorce on the horizon, she needed every penny that she could earn.
Michele Martinez is no stranger to the crime world. A New York City federal prosecutor for almost a decade, she brings her brutal real life experiences to her writing. From her accurate descriptions of the crime scenes to her impeccable plot development skills, her characters come alive on the pages as the story unfolds. Her attention to detail leaves nothing to the imagination and makes the reader feels as if she is right there involved in the case, especially with her use of police terminology and jargon. C.S.I. has nothing on Michele Martinez. Brutally honest and addictive! THE FINISHING SCHOOL is a powerful novel that hits the mark.
SUMMARY
A late-night call from her boss summons federal prosecutor Melanie Vargas to a posh penthouse high above Park Avenue, where Whitney Seward and Brianna Meyers, students at an exclusive Manhattan private school, lie dead under suspicious circumstances. The deaths show all the telltale signs of being heroin overdoses, and Whitney's influential stepfather James, a wealthy U.S. Senate candidate, demands that the feds track down the drug supplier fast and make an example of whoever it is. Melanie is given the order to do just that, but she quickly comes to believe that the girls' deaths aren't at all what they seem.
The crime scene appears oddly staged, and Carmen Reyes, a studious classmate who was with the two dead girls earlier that night, has disappeared and may have been kidnapped. Suspects soon range from James Seward himself, to a charismatic and corrupt nightclub owner one of the girls knew, to the devious and scheming headmistress of the fancy girls' school itself.
Sexy FBI Agent Dan O'Reilly, who set Melanie's pulse to racing in Most Wanted, is assigned to work the case alongside her. Dan is a third-generation cop with flawless instincts, and he immediately sees the case Melanie's way. But things aren't quite as smooth between them outside of work. Melanie -- on the verge of divorce from cheating husband Steve and struggling to raise baby daughter Maya alone -- has never recovered from her intense, almost-love-affair with Dan. She continues to struggle with a powerful attraction to him, and it eventually boils over.
Meanwhile, the case hurtles forward with breathtaking speed. Breaking all the rules, Melanie goes undercover on a hunt that takes her into the deepest recesses of New York City's lurid nightlife, then to the beaches and rain forests of Puerto Rico where she confronts not only grave danger but bitter truths from her own past. As The Finishing School races toward its stunning conclusion, Melanie finds herself in a struggle for her life with a clever and devious killer who has no intention of getting caught.
---
What do you think about this review?
Comments
No comments posted.

Registered users may leave comments.
Log in or register now!