"The South Carolina curse must be broken..."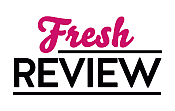 Reviewed by Clare O'Beara
Posted January 14, 2013

Fantasy | Young Adult Paranormal
A curse wrought between piracy, slavery and revenge is not a good start to a summer holiday - but three teenagers don't realise the danger they are in when they start treasure hunting in South Carolina.
Elene, aged fourteen, and her twin brother Jack are messing around on the beach near St. Helena Island with their friend Cooper, when they find an old bottle in the sand. Sealed with wax, the bottle contains a note telling of treasure and a curse. Naturally the excited young people want to hunt, but Elene is made uneasy by a young Gullah woman who appears and suggests they search the ruins of a big house. Magnolia appears to have pointed them in the right direction, for they uncover a sealed box. But Jack's hand is severely burned by a booby trap and from then on matters get strange and scary.
The teens don't want to tell their parents what they have been up to, so Jack's burns blister and get worse with the first-aid box salve not helping. Magnolia turns up again and says a Grannie is the only person who can help, and guides them to an elderly Gullah lady with an isolated house in the forest. She explains that a black magic curse has been placed on Jack and she must CONJURE white magic, or hoodoo, to break it. Before she can make a salve of elder and other plants, Jack's blisters burst and take the skin and flesh off his fingers. The rest of his hand is showing burns and the curse will continue to progress. Fierce large dogs appear out of the woods and terrify the teens. Between wards, spells, stealing items from a museum and seeing the past, the youngsters don't know what they have got into or how much worse it can get, and a hurricane is on its way.
CONJURE is very detailed and contains a lot of realism, which is why I am concerned that the young people do not seek proper medical aid - herbs are what we used before we had antibiotics, and Jack would certainly have died of blood poisoning, curse or no curse. Other than that, Lea Nolan has written an exciting semi-horror adventure which will shed light on the eighteenth century for young adult readers and paints a picture of a lovely part of the world.
Learn more about Conjure
SUMMARY
Be careful what you search for...
Emma Guthrie expects this summer to be like any other in the South Carolina Lowcountry—hot and steamy with plenty of beach time alongside her best friend and secret crush, Cooper Beaumont, and Emma's ever–present twin brother, Jack. But then a mysterious eighteenth–century message in a bottle surfaces, revealing a hidden pirate bounty. Lured by the adventure, the trio discovers the treasure and unwittingly unleashes an ancient Gullah curse that attacks Jack with the wicked flesh–eating Creep and promises to steal Cooper's soul on his approaching sixteenth birthday.
But when a strange girl bent on revenge appears, demon dogs become a threat, and Jack turns into a walking skeleton; Emma has no choice but to learn hoodoo magic to undo the hex, all before the last days of summer—and her friends—are lost forever.
---
What do you think about this review?
Comments
No comments posted.

Registered users may leave comments.
Log in or register now!