""I've fallen for you hook, line and sinker!""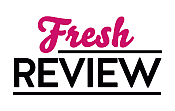 Reviewed by Clare O'Beara
Posted December 28, 2012

Zoe Lawton has moved with her six-year-old son Jonah to take a summer posting as fisheries biologist in Idaho. Her stay doesn't start too well when Jonah scrapes a brand-new pickup belonging to Tanner Buhlman - and then Tanner turns out to be a colleague who has to show her the ropes.
The Bingham River is home to steelhead, bull trout and Chinook salmon, with some sockeye. But the river environment is constantly under threat, Zoe discovers. With the taciturn Tanner along, she confronts farmers whose sole concern is for their crops and legally use all but seven percent of the water for irrigation. Next she catches out a timber firm whose logging activities are causing a debris build-up of loose branches, and whose earth movers have dammed the river. After that the mine tailings washing out contain not only copper but a caustic substance that gives Zoe chemical burns. In all of this Zoe's priority has to remain her child, so even when she finds herself FALLING FOR THE FOREST RANGER she knows there is no future in a relationship. This is only a summer posting after all, and soon she'll be back in Portland.
Tanner, for his part, can't believe how easily Jonah gets under his skin. This boy without a dad just wants to be taken fishing and hiking on a Sunday school outing, like the other kids. Tanner agrees to play 'big brother' on the outing and enjoys it more than he'd expected. A local lothario has his eye on Zoe but considers her child as 'baggage' and Tanner resents this more than he should, for a man with no involvement. Finally he starts to turn his lonely life around - but has he left it too late?
This tale by inspirational writer Leigh Bale is an old- fashioned, gently simmering romance with frequent Christian references. But the book contains a very pleasant ethos and a message of hoping for better around the corner. The topic is one that we can't afford to ignore.
SUMMARY
Working for the Forest Service, Tanner Bohlman knows the dangers of Idaho's untamed lands and rivers. It's certainly no place for a dainty woman like widowed mother Zoe Lawton, even if she is a capable marine biologist. But Zoe is new in town and could use a guide. When Tanner discovers her young son has never been fishing, he quickly becomes a father figure. Suddenly one sweet child and a woman with more grit than he gave her credit for are tugging on this man's heartstrings. And before long, he's questioning his vow never to love again.
---
What do you think about this review?
Comments
No comments posted.

Registered users may leave comments.
Log in or register now!