"The Bush Pilot and the Socialite"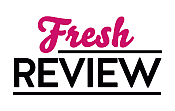 Reviewed by Ellen Hogan
Posted December 14, 2012

Grier Thompson is in Alaska to learn about the father she never knew and to get her inheritance. Her half sister Kate, however, wants to block Grier from getting anything. Neither one knew about the other until their father's passing. COME FLY WITH ME could be the slogan for Mick and Jack's charter service, and that's just what Grier does as she goes to meet one of her father's friends. Hoping he can shed some light on the relationship between her mother and father. As Grier sifts through all she has learned she grows bored and the good people of Indigo are ready to put her to work as their tax consultant in an effort to make her feel welcome enough to stay. Mick and Grier are both dealing with painful pasts and having a hard time confiding in each other. But, Mick's grandmother is there to help them along with a gentle nudge or two in the right direction.
COME FLY WITH ME is the second book in Ms. Addison's Alaskan Nights series. Although I had not read the first it was not hard to pick up on the storyline and enjoy this book. There are lots of funny characters like Tasty and Chooch and Hooch to add to the tale. Ms. Addison's descriptions of Alaska makes readers feel like they are right there seeing all the beautiful sites. The story flows seamlessly from the beginning to the end. Grier is friendly to all no matter how she is treated and doesn't know a stranger. Mick is a hometown boy that all want to see happy and settled. COME FLY WITH ME is the first book that I have read by Ms. Addison and I know it won't be my last. I enjoyed the book immensely and look forward to the final book next year. Ms. Addison's books will be at the top of my list when looking for something to read.
SUMMARY
How do you say no to a man at thirty-thousand feet?
When Grier Thompson is called to Indigo, Alaska to deal with the estate of her late, estranged father, the last thing she expected to find was a hotly contested will, a hostile half-sister who never knew Grier existed, or for that matter, an entire town that doesn't take kindly to this stranger. Except maybe for Mick O'Shaughnessy.
An Indigo native, Mick has all he wants in life: a soft flannel shirt, a nice cottage, and a thriving airline charter business. Could this simple life get any better? One look at Grier and Mick discovers the answer is a resounding, "yes." She thinks so too—and if it weren't for her family baggage, maybe she could relax and enjoy herself before it's time to return to real life.
But then an unexpected visitor from Grier's past unsettles the entire town just when the residents were finally starting to warm to her. By the time Mick comes out of the clouds to realize he's fallen head over heels in love, it might be just too late to win Grier's heart.
---
What do you think about this review?
Comments
No comments posted.

Registered users may leave comments.
Log in or register now!